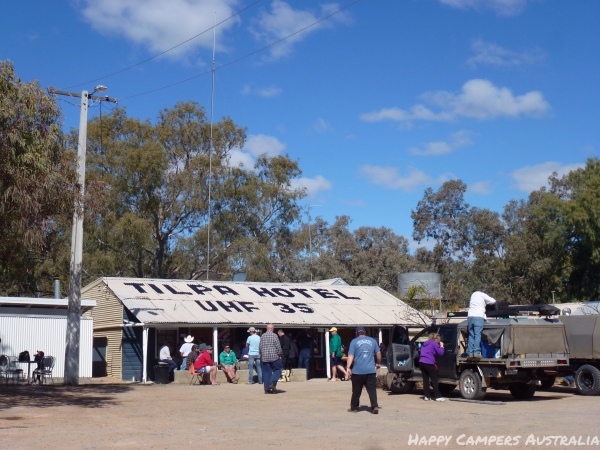 Day One
8:30 departure, very windy until Muswellbrook, morning tea at Willow Tree and fuel.
Forgot tripod for camera stopped at Gunnedah for lunch and Harvey Norman to purchase a tripod, first unexpected expense.
Checked out Yarri lake – still no water in it, then onto Pilliga bore baths est 1902 for an extended soak and camp the night.
Stars out in abundance until clouds cam over and our campfire was struggling to keep us warm.
Day 2
Lazy departure form Pilliga bit of dirt driving to Walgett for lunch onto Mt Oxley up on the mountain for camp, surprised to find a bitumen road up the Mount courtesy Telstra. Majestic views in all directions but a bit windy for astronomy. Sausage sizzle for dinner, hard to keep warm in front of the fire but Rex enjoyed himself.
Day 3
Up before sunrise the constellation of Orion was still visible before dawn, took some sunrise photos on top of the mount, basic breaky then off down the mountain to Bourke and a morning cruise on the PV Jandra.
Morning tea was a taste test in the name of science, Bourke bakeries steak cheese and bacon pie which was OK but Wee Waa pies are still the best so far.
Back on the road again to Louth which was a hive of activity, a massive population explosion of 6000 due to the horse races, normally a population of 300! Campsite on a working sheep station, Trilby on the Darling river. The river is not very full at the moment but recent rain has the wildflower bloom a carpet of yellow, white and purple.
Day 4
Trilby station was once part of the gigantic Dunlop station which had 122,000 head of sheep at the time of mechanised shearing. Morning on the river so quiet, overcast day went to the races at 11:00  surprised when the first race wasn't until 12:55 people watch was the thing to do. Watched a couple of races, should have backed "Rusty Motorcycle" which won a race, liked the name. We went to the cemetery to see the Celtic cross monument. Back to camp to prepare the fire for our lamb shanks, and had happy hour up at the Scully's campsite.
Day 5
Late pack up and back on the dirt to Tilpa some one hundred odd kilometres downstream, known for its Pub and very short heritage walk (50 metres). The Pub was packed with all the travellers from the Louth races, community fundraising sausage sizzle was going on, so we had to help them out! We then travelled upstream to Tilpa weir free camp for the night.
Day 6
Packed up and left camp 8:30 all dirt drive to Wilcannia late morning tea stop and refuel then back on the tar to White Cliffs. Vicki thought that "Hop,Hop" was good way to bring my attention to oncoming kangaroos, but I beg to differ. Set up camp at the council caravan park, then took the heritage tour around the town.
Day 7
Morning was spent picking out an opal ring for Vicki, then took some more photos. Back to Wilcannia for fuel then back on the dirt for 150 km to Menindee and camp at Copi Hollow. Absolutely the worse night, blowing a gale had to batten down the hatches twice to feel content enough to sleep, pity the fellow campers in a soft floor camper, only light sprinkles of rain.
Day 8
Menindee (Copi Hollow) to Pooncarie which is a great little town of 84 residents, top pub lunch, did not take long to look around the place! Just a short travel day today because we had heard that the river camp was good. Ended up have big breakfast at the Pooncarie Pitstop cafe as well.
Day 9
End of the road/river at Wentworth, which we bypassed to set up camp at Merbien Common on the shores of the Murray River, just twenty kilometres from Mildura. Had to stock up with groceries for the next few days.
Day 10
Burnt pancakes for breakfast, then of to Mildura Supercheap to buy an inverter to replace one that gave up on us. Then back on the road to Ouyen for a spot of lunch and out in the direction of Adelaide to the Murray-Sunset national park. Checked out the not so pink lakes on a drive around and set up camp at Lake Crosbie. Very overcast but no rain.
Day 11
Today we lowered the tyre pressures and drove to the Mt Crozier lookout, about thirty kilometres from base camp. This park is notorious for inconsistent terrain and soft sand, Mildura Tourist Information was very hesitant in giving any information at all and had to call the Ranger for road conditions. We found the first five kilometres had very soft sand with 20 cm ruts one minute and corrugated the next!  The lookout was great on one side but feral Bees had taken over the high ground. The Ballarat Quad club was up there too, we followed then down and then diverted to the Honeymoon Track and then the Grub Track to find our way back to Lake Becking for a bush walk. Back to base and campfire fired up for camp oven cooking.
Day 12
Left the Pinkish Lakes and drove to Horsham for information about the Grampian National park, then headed off to Halls Gap. Lakeside tourist park was great, weather not so good.
Day 13
Today was a big walking over ten kilometres walking to see some of the magnificent sights that the Grampians has to offer, MacKenzie, Broken and Silverband Waterfalls.
Day 14
Epic walking day, difficult rocky walks firstly to Splitters falls then to the Pinnacles, tested the hiking poles to the extreme.
Day 15
Left Halls Gap to go to Seppelt's Great Western vineyard, had a personal guided tour of the cellars, which were carved out of the ground by miners. We carried on and set up camp at Ayrson reserve on the Campaspe River.
Day 16
Left the Campaspe river to travel across to Wangaratta for lunch at the Sydney Hotel (recommend the Sydney Burger) and inspect a couple of Off Road Caravans, that done off we trundled to Rutherglen and camping by Marks Creek near Police Paddocks (the Police used to spell their horses in the 1800's).
Day 17
Toured Rutherglen region locked at All Saints vineyard complex, purchased some cheese and sauce there, onto Corowa Chocolate and Whisky factory which was in a renovated Flour Mill they bought from the Council for $1! The Whiskey tasting is not up and running yet, but it will be great when finished.
​Day 18
Rutherglen to Gunning for an overnite stay, quaint little town with free camp in the middle of town. Next day back up the Hume highway to home.