Dunn's Swamp Rylestone NSW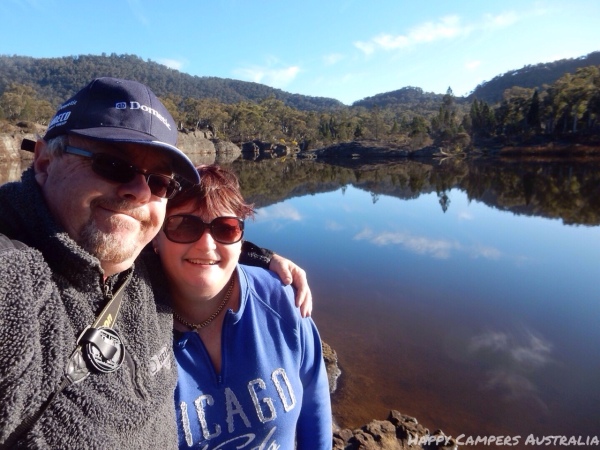 Recently the resident Happy Campers Australia crew took a three day trip in our new Ford Everest towing the caravan along the Bylong Valley Way on an exploration of the Mudgee and Greater Blue Mountains regions.
Our destination campsite was at the picturesque but underwhelming named Dunns Swamp which can be found 30 minutes east of Rylestone. Being in the Wollemi National Park there was abundant wildlife in the form of wallabies and a multitude of hungry possums descended upon us from happy hour to dinner time (when camping properly I like to refrain from looking at timepieces).
After a big breakfast we refueled at Rylestone to drive the 80 odd kilometres to the village of Glen Davis, which now has a population of 23, far from the heady days when the population was up to 2500 when Australia needed extra petrol for the war effort during World War 2. We joined the Saturday tours of this unique site, one that encompasses the petroleum factory and the shale mine above it.
On the drive back through the national park that evening we crossed paths with a rare black Wallaroo which was a bit of a treat to remember our weekend exploration of Wollemi national park.
Glenn Bryant