The rise of living expenses over the last year or two has been a hot topic for discussion, but unfortunately there is not a lot we can do about it.
We have been travelling Australia since 2018, and track all of our expenses. I have put together a comparison with some interesting outcomes.
The figures in this blog compare a six month period in 2021 (January to June) to six months in 2022 (July to December)
Fuel prices have risen dramatically, that is no surprise, but we discover some ways to counteract the cost (explained below)
We also discuss the outcomes of some of our other expense categories.
It is not all bad news!
2021 Fuel:
Travelled 13317km, spending $3402.79
This equates to 25c per KM
* Actual fuel cost is 50% more in 2022 (when comparing cents per KM)
2021 Accomodation:
Total $1316.97
Equates to $7.27 per day
2021 Groceries & Alcohol:
Total spend $3946.01
Equates to $21.80 per day
2021 Eating Out (Pub meals, cafe lunches, coffee & ice creams)
Total cost $1660.40
Equates to $9.17 per day
2022 Fuel:
Travelled 18107km, spending $6979.94
This equates to 38 cents per KM.
*We travelled 35% more KM's in 2022, but I have worked out cost per KM to compare apples to apples.
2022 Accomodation:
Total $2912.55
Equates to $15.82 per day.
2022 Groceries & Alcohol:
Total cost $5626.99
Equates to $30.58 per day
2022 Eating out (Pub Meals, Cafe lunches, coffee & ice creams)
Total cost $2150.70
Equates to $11.68 per day
What are the differences?
* Fuel –
This was no surprise. Fuel expenses are massive in 2022! Our fuel cost rose by 50% per KM compared to 2021.
* Accomodation –
Since we left in 2018 we have had 3x categories for campsites. In 2022 we have needed to add another category.
Previously we had "Free and Donation" "Low Cost – $20 and under" and "Over $21"
In 2022 we changed our Over $21 to "Mid Cost $21 – $45" and added a "High Cost over $46" so we now have 4x price points. We still prefer to Free camp, and stay in a lot of rest areas etc, but we are finding less campgrounds under $20, even National Parks and basic unpowered camps are over $20, making a need for mid cost. Occasionally we stay in a high cost campground, but it is rare.
With the rising fuel costs, it has slowed our travel down slightly. We are enjoying staying in free or even paid campgrounds an extra few nights rather than driving to the next destination, needing fuel. Example: one time we intended to stay 2x nights at an unpowered site charging $40 PN. It was an enjoyable place so we decided to stay 4x nights. Even by spending the extra $80 we were still in front as we would have purchased at least a full tank of fuel to keep traveling. It has actually been a pleasant change for us to slow down, although we still never stay longer than 7 nights anywhere.
* Groceries and Alcohol –
Everyone has noticed the price rises here but we were surprised that it was a 50% increase. Remote towns and small supermarkets might have also contributed to this percentage.
* Eating out (Pub meals, cafe lunches, coffee and ice creams)
Prior to 2022 we really scrutinised eating out, it is one category that can easily be reduced to help maintain budget. We are very active Country Pub Camping members, but have restricted our pub stays to about once per month, as a meal and a few drinks quickly adds up in cost. We do love the country pub experience though.
In 2022 when we started staying longer in places, we also worried less about the cost of eating out. It seemed to be a balancing act of finances and by traveling less, buying fuel less often, it freed up funds to stay at more pub camps, support cafes in small towns and visit vineyards & distilleries. This added to the enjoyment of our travels and was an unexpected positive from rising fuel and accomodation costs.
We are pleasantly surprised to see that our "eating out" category only increased $2.50 per day!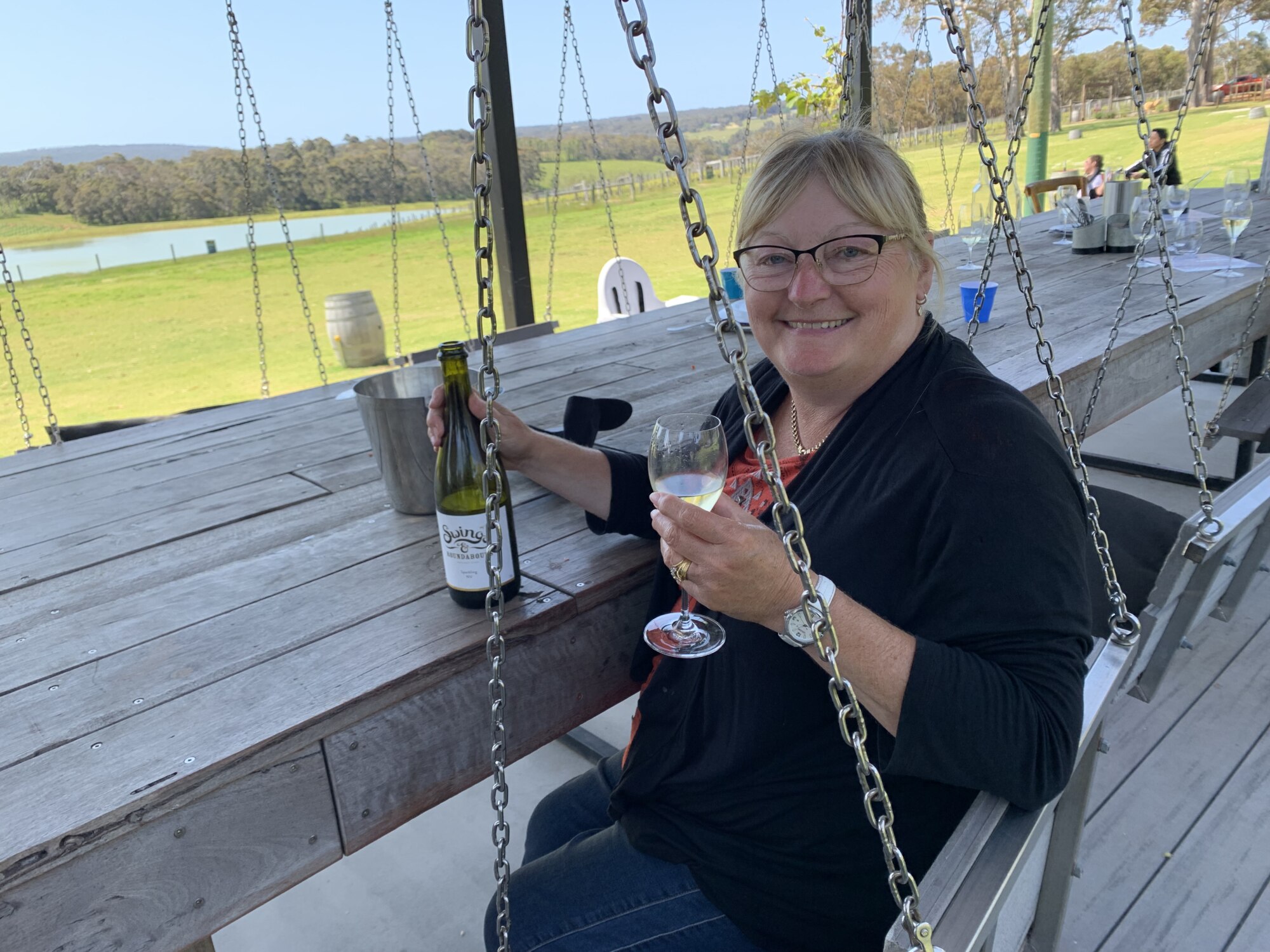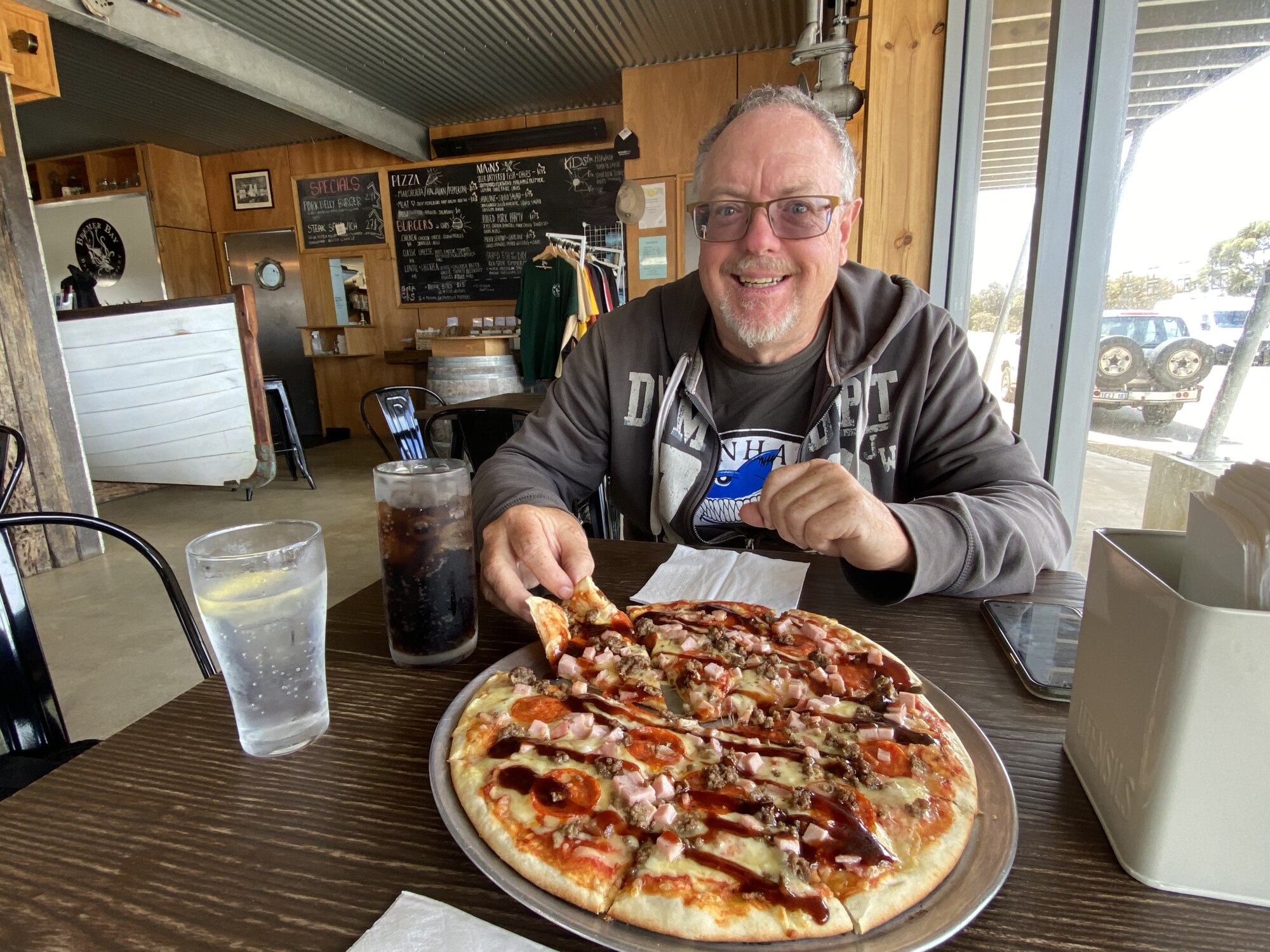 In Summary:
We hope our statistics help with any fear you might have about traveling Australia. There are certainly more positives than negatives about this lifestyle!
Fuel costs have increased significantly, as well as groceries costs. (You would have these same increases at home)
Although there are still Free Camps and we use those often, many of the Freedom camps have increased in cost.
We have enjoyed our travels in 2022 by slowing down and purchasing fuel less often, giving us the freedom to eat out a little more with not too much extra impact on our budget.
Our average weekly expenses for the 2021 period were $578.84
During this period we travelled from Victorias High Country then going north to Cape York.
Our average weekly expenses for the 2022 period were $810.13
During this period we travelled through central Western Australia, down to the SW then across the Nullarbor to NSW.
We try to aim for a weekly average of $750 although we don't panic if it is higher. Those essential costs won't change and we know that costs will eventually average out ok. Our average weekly travel costs have fluctuated over the last four years with some weeks as low as $500 and other weeks (usually those with expensive tours) can be over $1000.
Some people travel cheaper than us, but they usually stay in a town for weeks or even months. We are active tourists, paying for museums & tours and moving every few days. We never stay longer than 7 days. If you stay longer, it will be cheaper.
Our overall weekly average over 4 years of traveling Australia as tourists, moving every few days and paying for tours and activities has been just $738.98!
We are still pretty happy with that, and definitely still happy to continue traveling Australia, no matter what the fuel costs are.
We hope it inspires you to do the same!
*Please Note: Our travel costs DO NOT include registration and insurance costs. These are included with our household bills as we still own our home.
Happy Travels
Cheers,
Vicki and Glenn
Happy Campers Australia