There are lots of conflicting stories about road conditions to Cape Leveque. Some people find it confusing when trying to decide whether to take their caravan to the top.
These mixed stories are justified. Many years ago the road was bad. Not just bad, but really bad. People who have traveled the road back then have some horrific stories that they are still telling today.
In recent years road works have been ongoing, continually improving the main road to the top. The aim is to be fully sealed within a few years. Currently the roadworks mean that even the dirt section of the road is in excellent condition and actually a very good dirt road.
With correct tyre pressures a semi off road (or even an onroad van) could easily travel this road all the way to the pearl farm at the tip.
If you want a base for your caravan that is just off the main road Cygnet Bay Pearl farm is for you. Otherwise there are several other campsites that are further from the main road giving spectacular views but require an off-road van to get there.
Once unhitched you need a 4WD vehicle to fully appreciate the beauty of the cape. The drive out to Middle Lagoon and even the short road to Kooljaman require a 4WD but are definitely worth a visit.
The colours of Cape Leveque are spectacular and what we all want to see.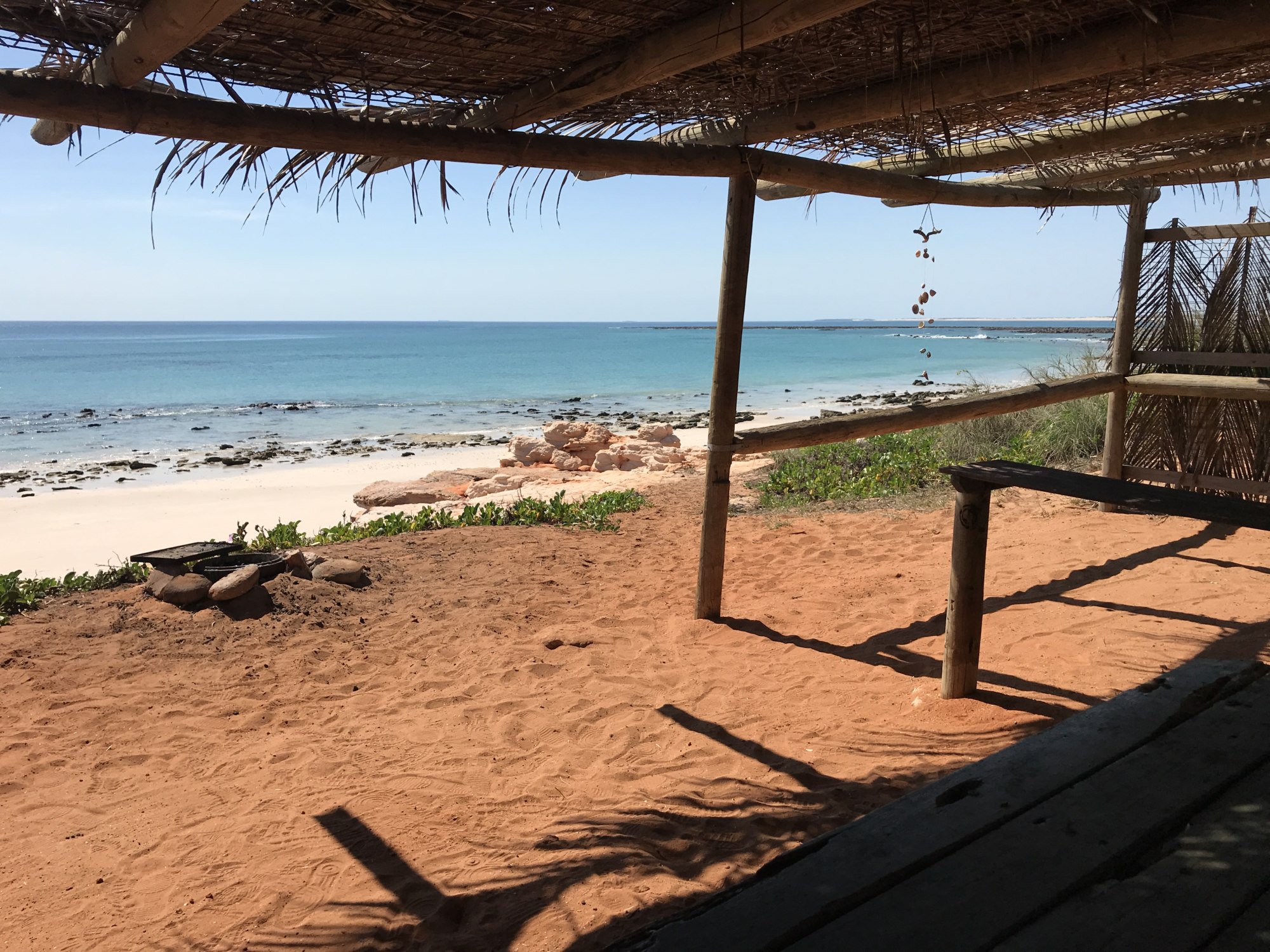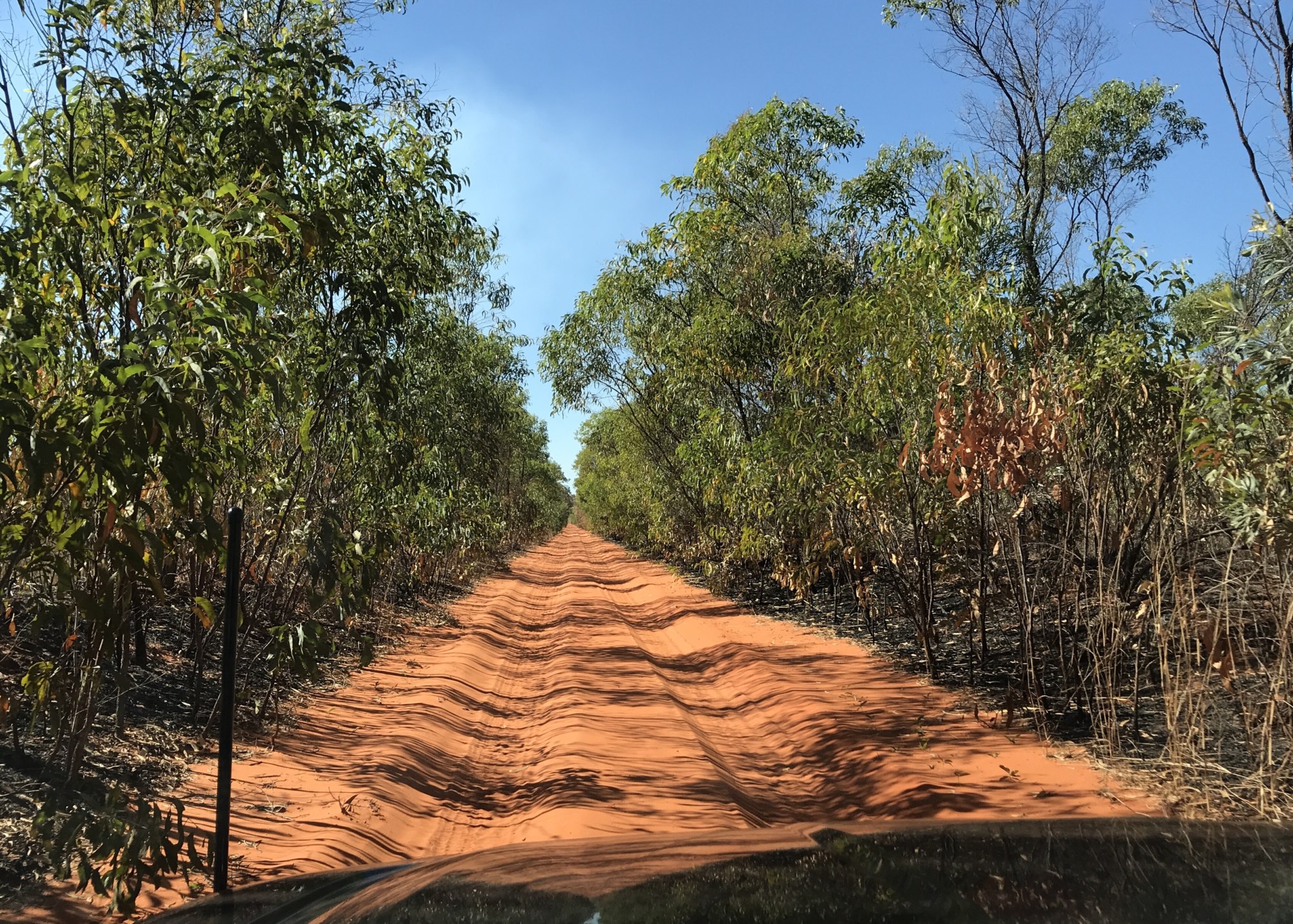 The road to Middle Lagoon and Pender Bay is 4WD only
We chose the campground at Pender Bay which gave us beaut views but the 33km sandy, single lane road was not so easy towing the van, especially moving over for oncoming traffic.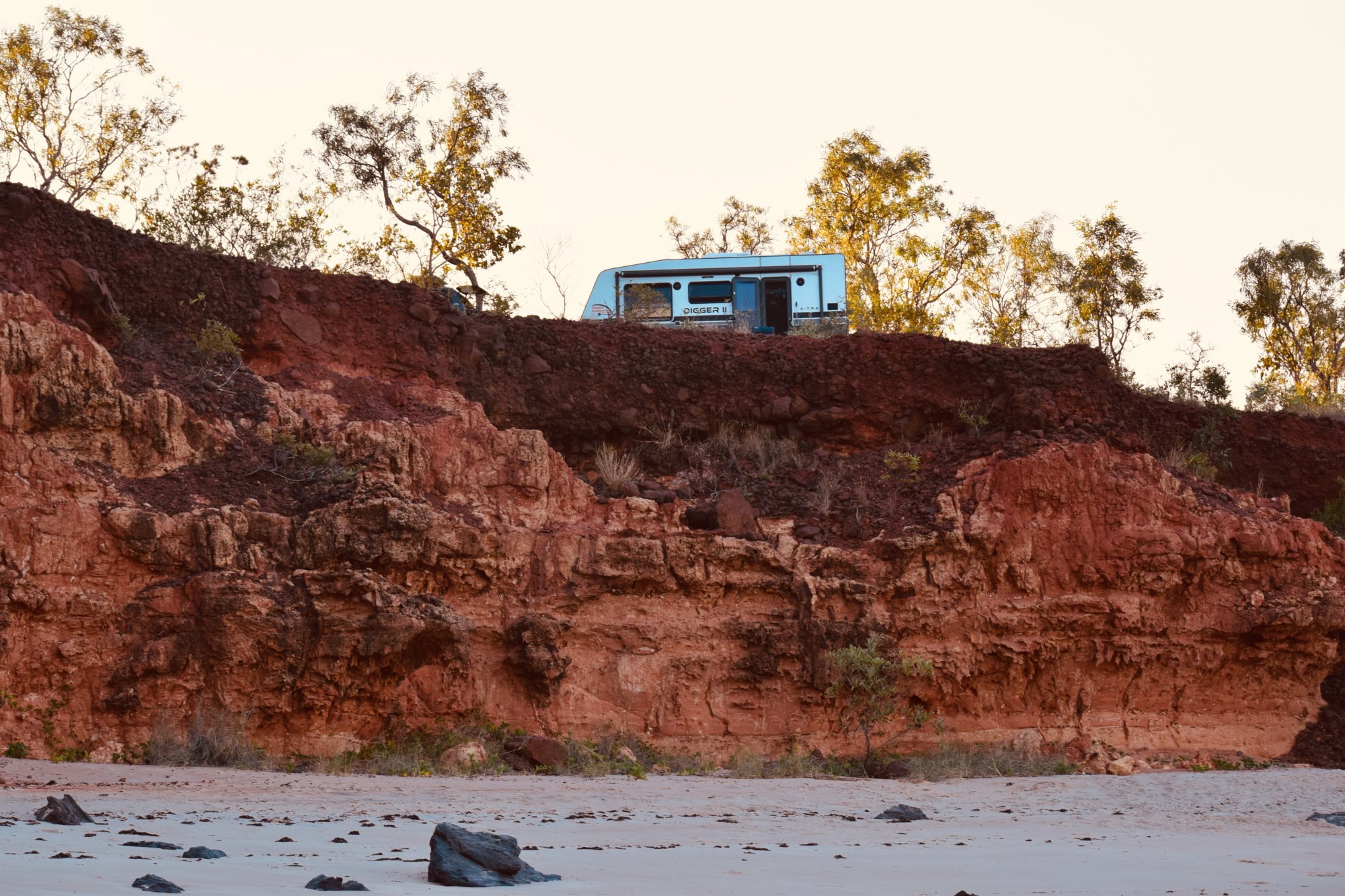 Our campsite at Pender Bay was not easy to access with a caravan but the cliff top location gave spectacular views!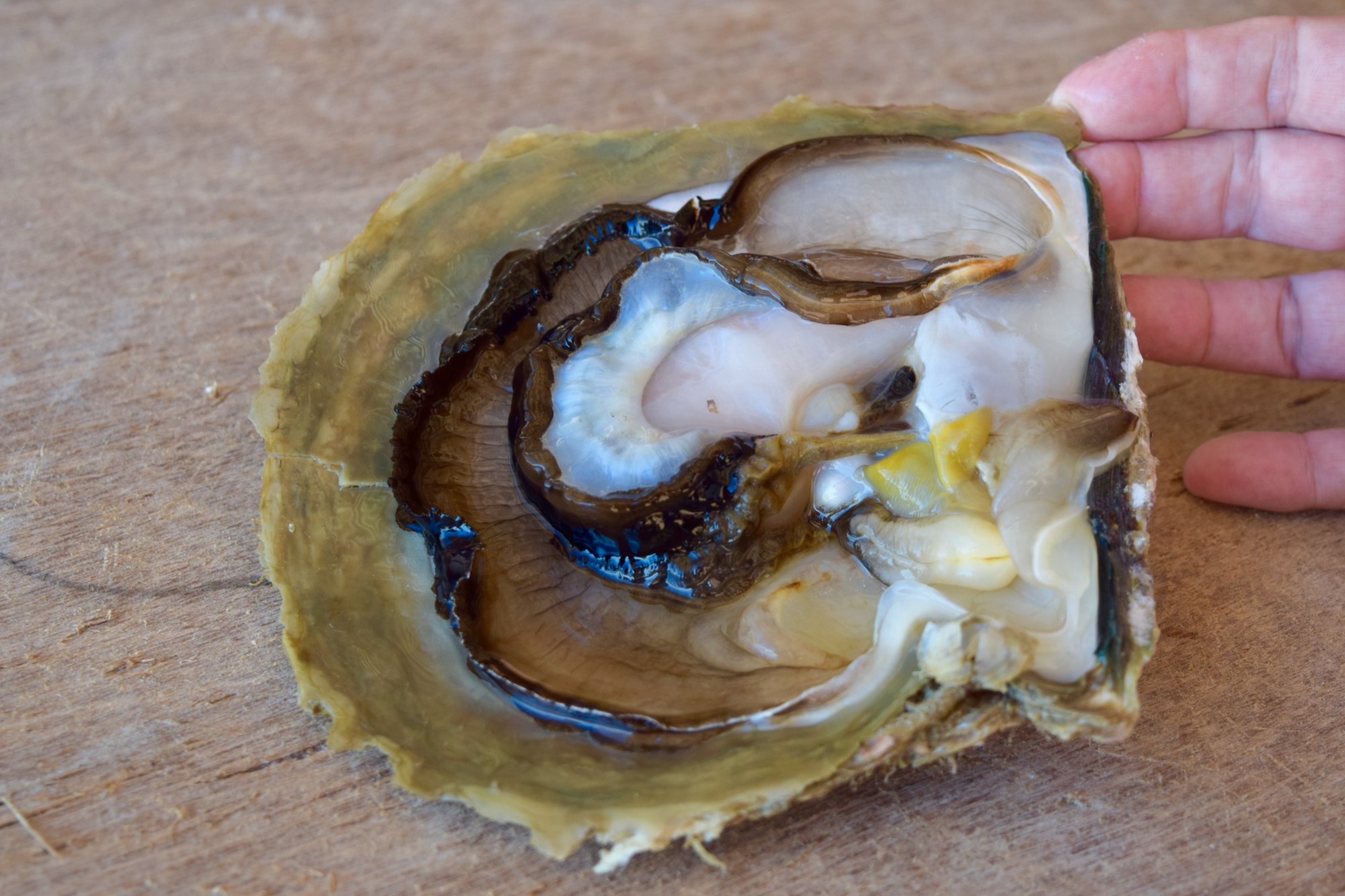 Cygnet Bay Pearl farm is easily accessible from the main road.
Cygnet Bay Pearl farm is Australia's oldest operating pearl farm. They offer accomodation, tours, a restaurant and pool. We learnt heaps about the Australian pearling industry.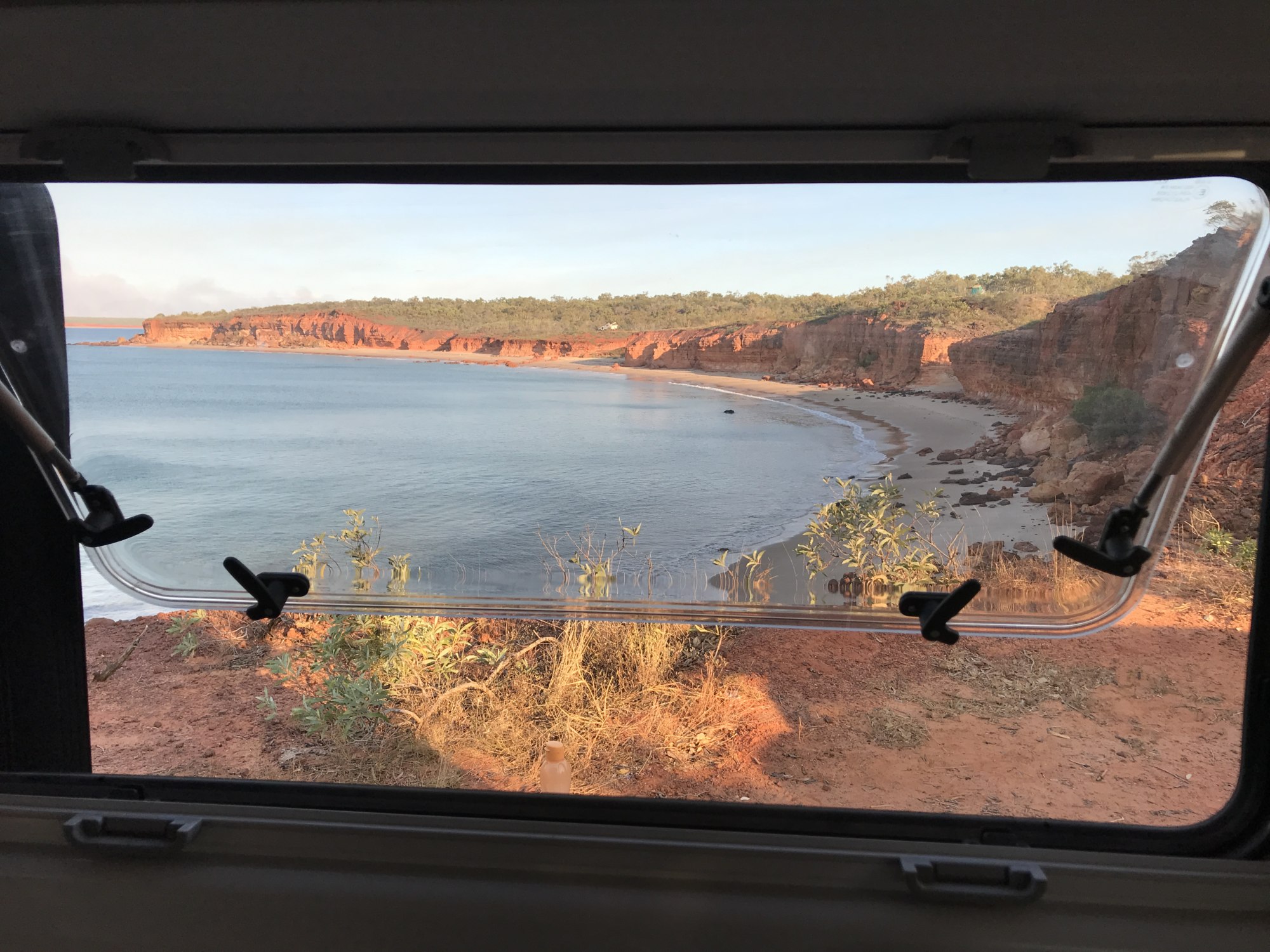 No a bad view from the kitchen window. Pender Bay Campground.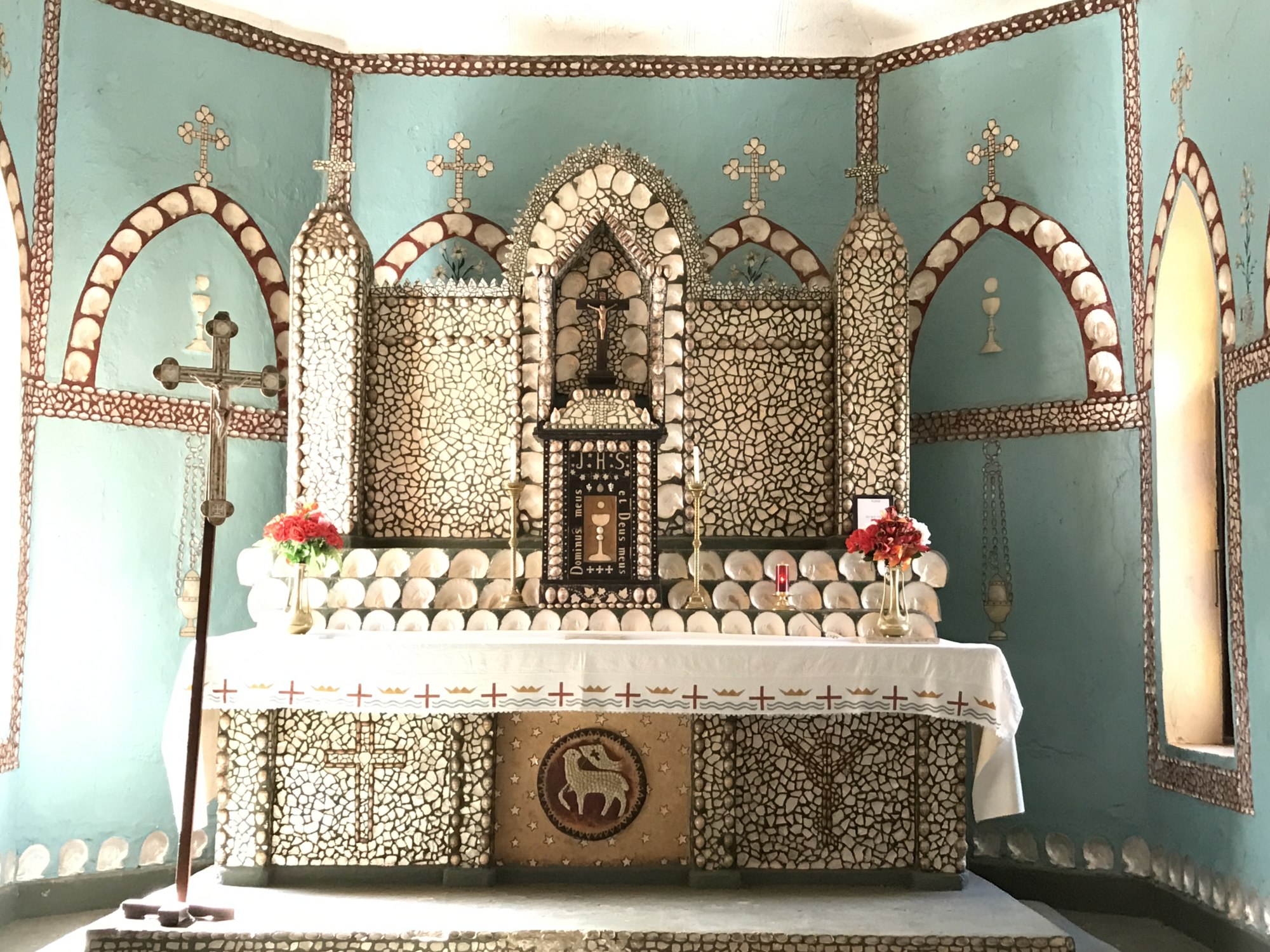 Beagle Bay church is a "must see"
This spectacular church is decorated with pearl shells from the local pearling industry. Beagle Bay is easily accessible from the bitumen section of the main road.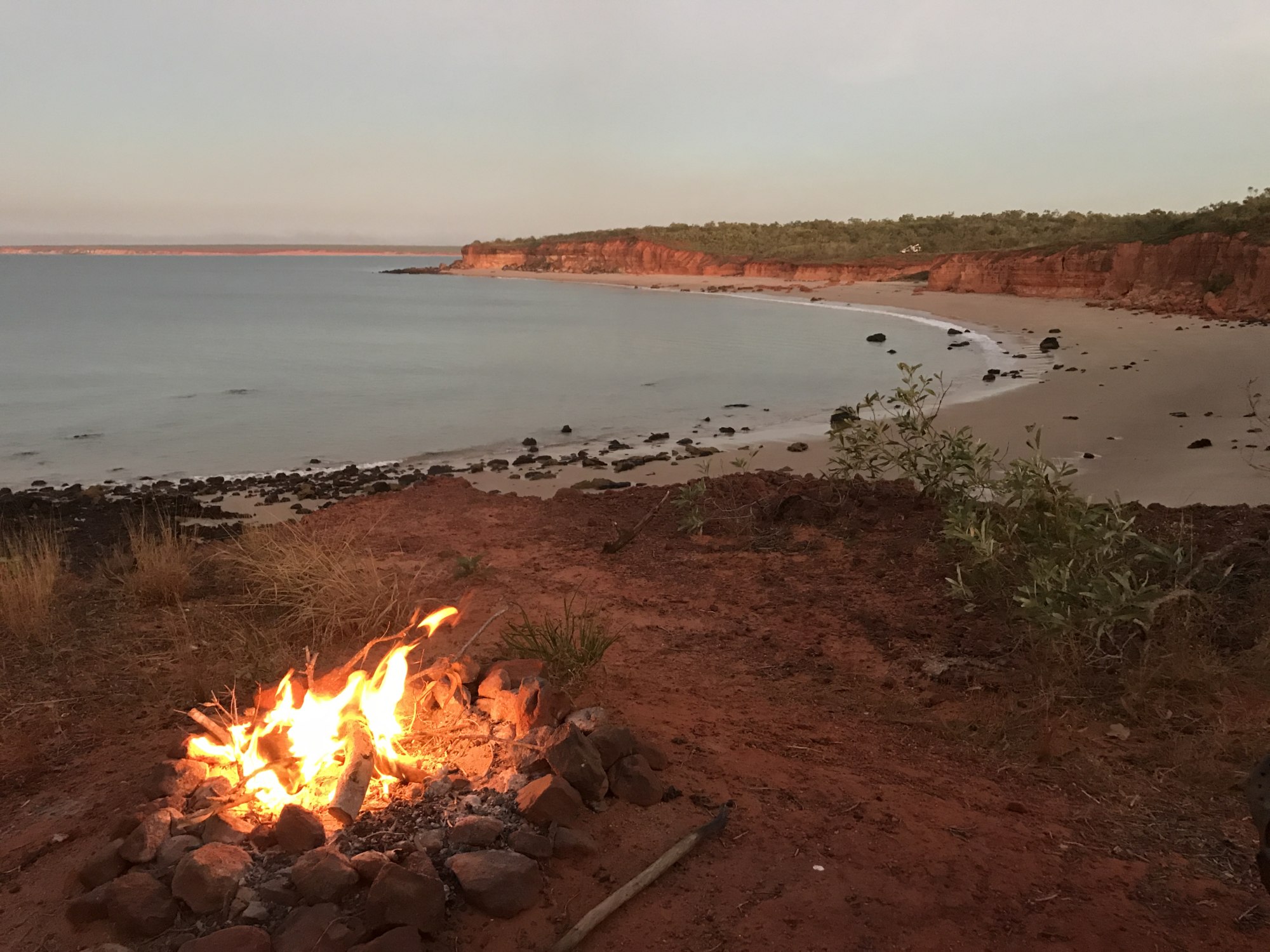 It was nice to have a fire and watch the colours change as the sun went down.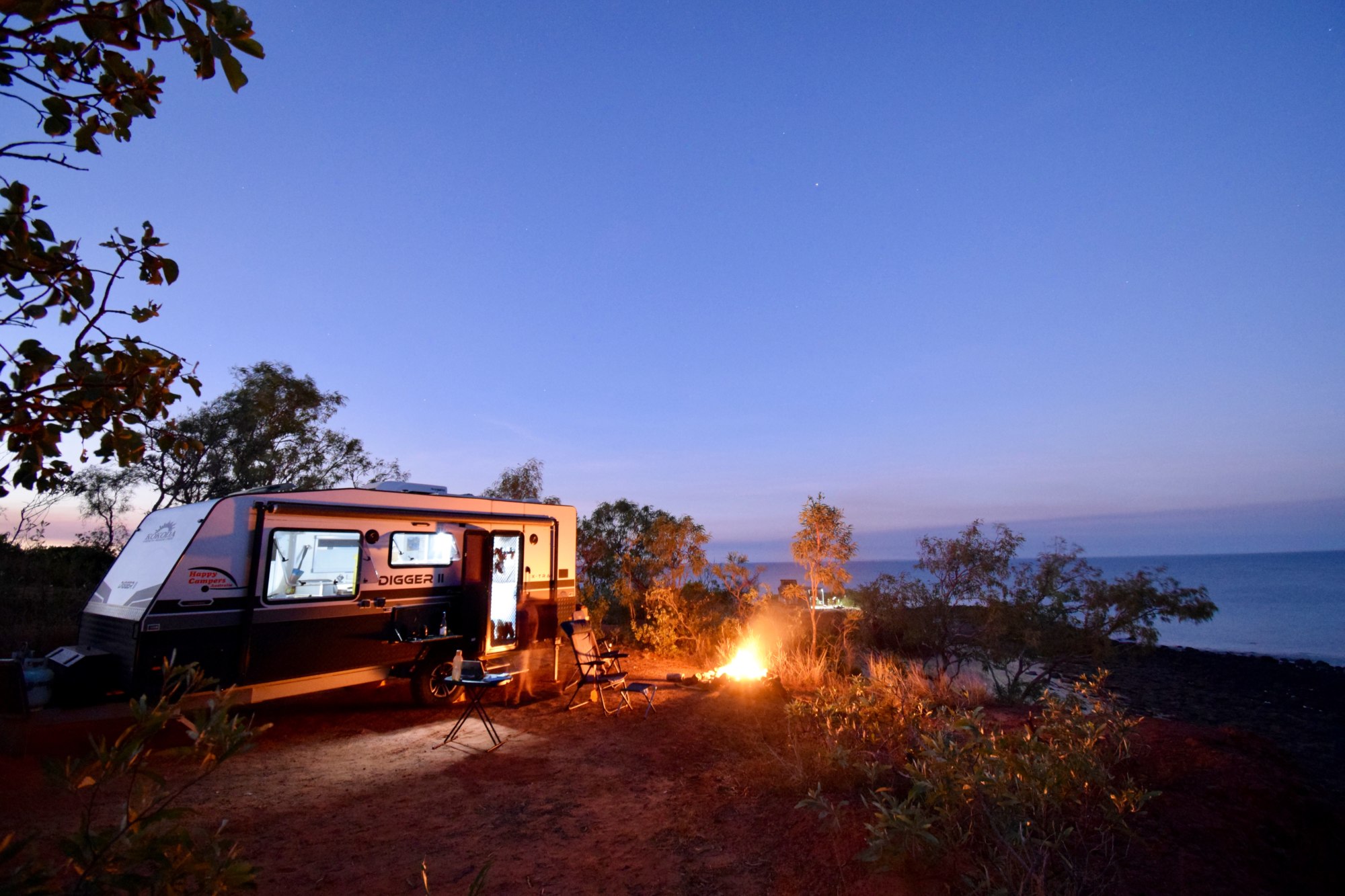 There is no doubt that Cape Leveque is a very special part of Australia.
We will treasure our memories made there.