Details:
Pet-friendly: Yes
Cost: Free 
Facilities: Long drop toilet, fire pits, bins, dump point. (No Water available) 
www.menzies.wa.gov.au
We visited Lake Ballard in February. It was over 40 degrees, but with reflections off the salt lake the temperature was so much higher than that. We arrived at lunch time and set up camp in the picnic area under the only tree. We sat under our caravan awning sipping water, shooing flys, and admiring the lake from a distance. At this point, we questioned whether we should have stayed at the caravan park in Menzies to be using the air conditioner. 
Around 5pm we ventured out onto the lake to walk around. It was still incredibly hot, but sunset was not too far away. We took a few pictures and planned to come back at sunset. By this stage, we were feeling very different. We had been looking forward to this experience for years, it has been a "must see" of ours for all that time, and admittedly, earlier today we were having our doubts. 
But, by late afternoon our whole attitude changed! 
When the sun started to set, the colours changed, and we seemed to understand the statues to a greater level. We imagined the lives of the real people who they represented and the stories that they might be able to tell. Stories of their life and stories of the Northern Goldfields where they live. We watched the moon rise above them, then watched the moon set, only for the sculptures to be surrounded by thousands of stars! 
The campground has long drop toilet, picnic tables and fire pits (no way we needed them in February but always a draw card in cooler months) There were bins supplied and even a dump point. The campground overlooked the lake, so even in the heat of the afternoon we had a great view. A huge thanks to Menzies Shire who provide this well maintained campsite for free! 
 Birdlife was minimal because of the heat, but we did see goannas and evidence of camels, with camel tracks and droppings throughout the campground. Unfortunately flies were plentiful, they must love art!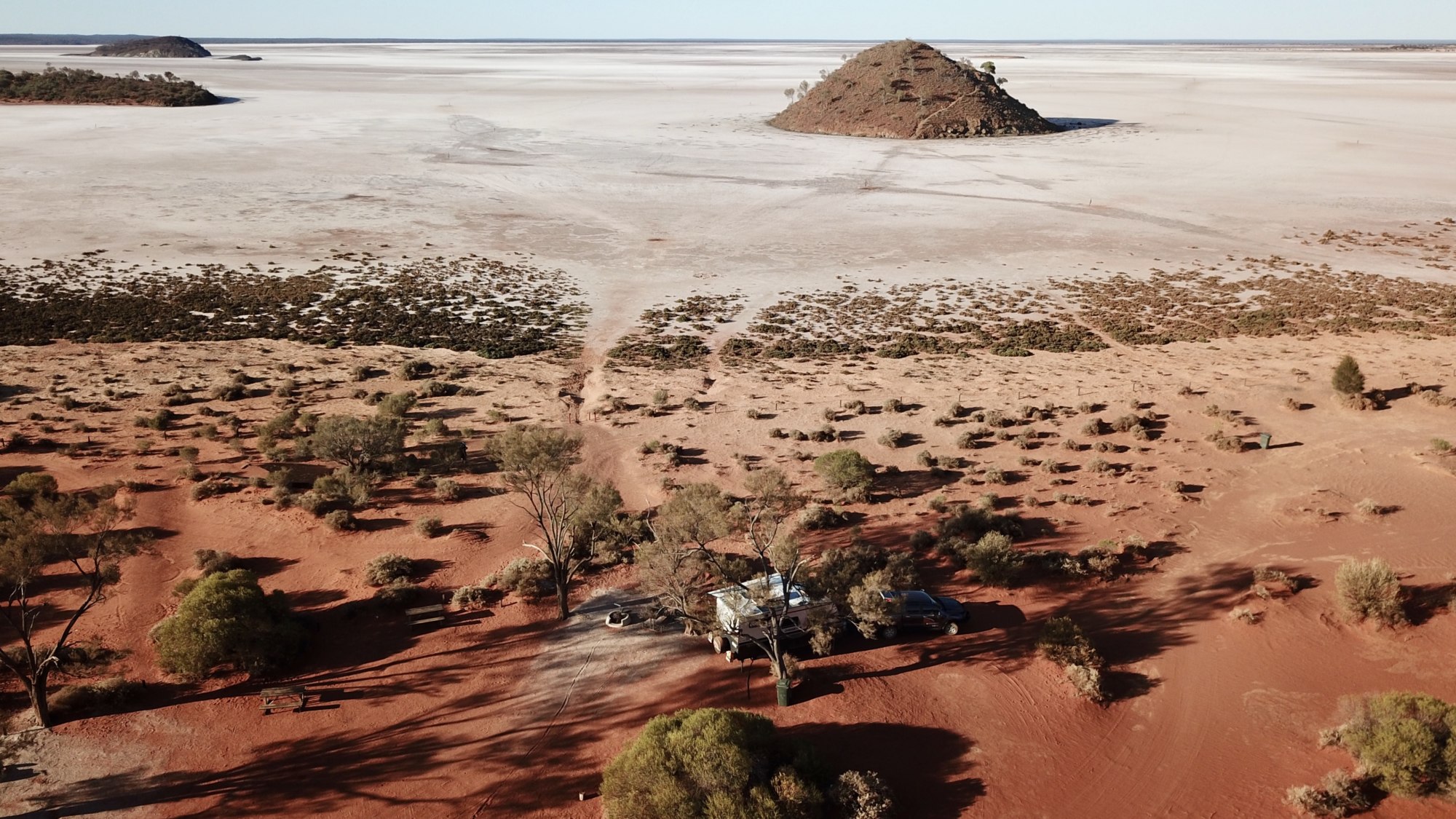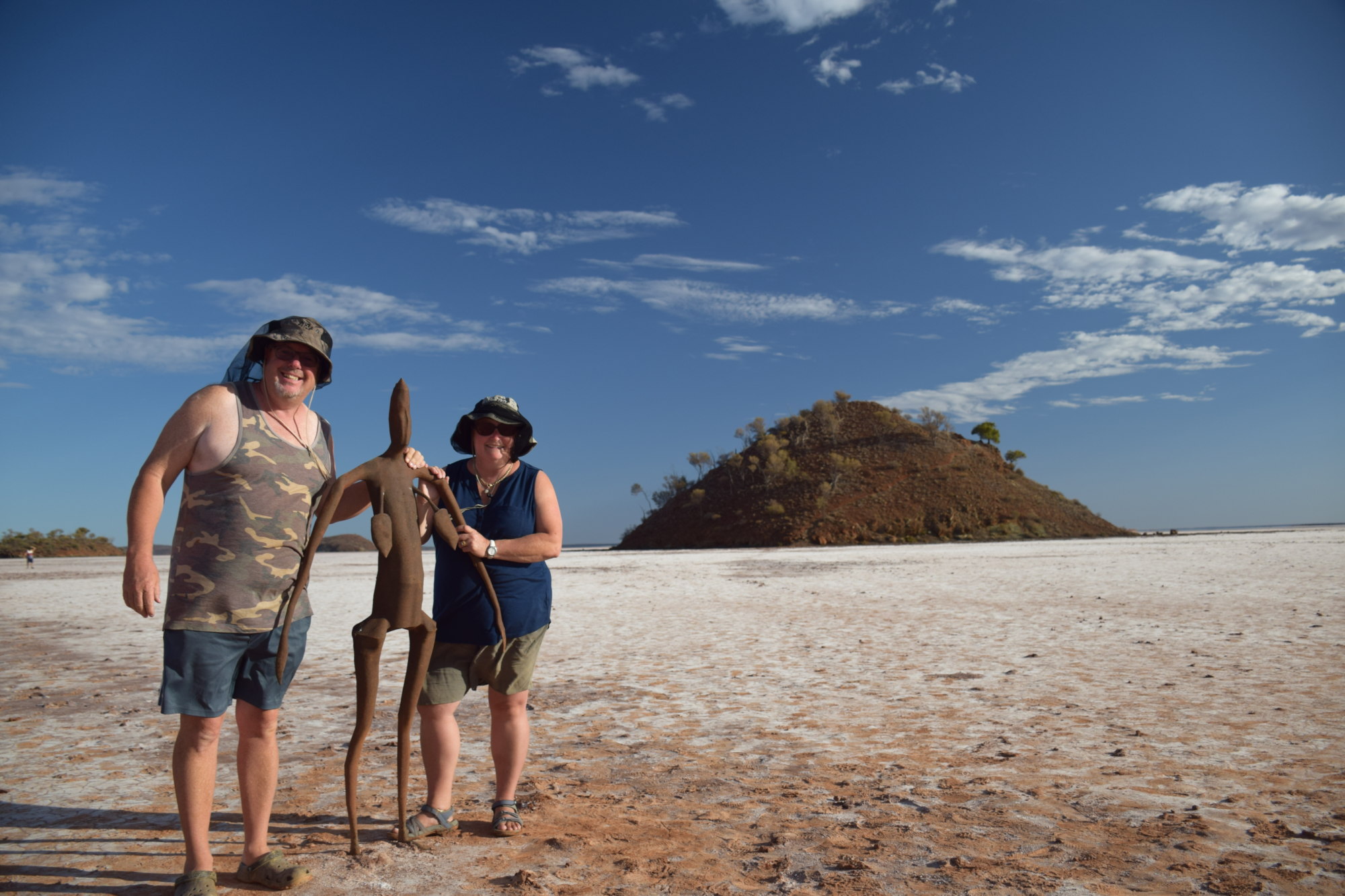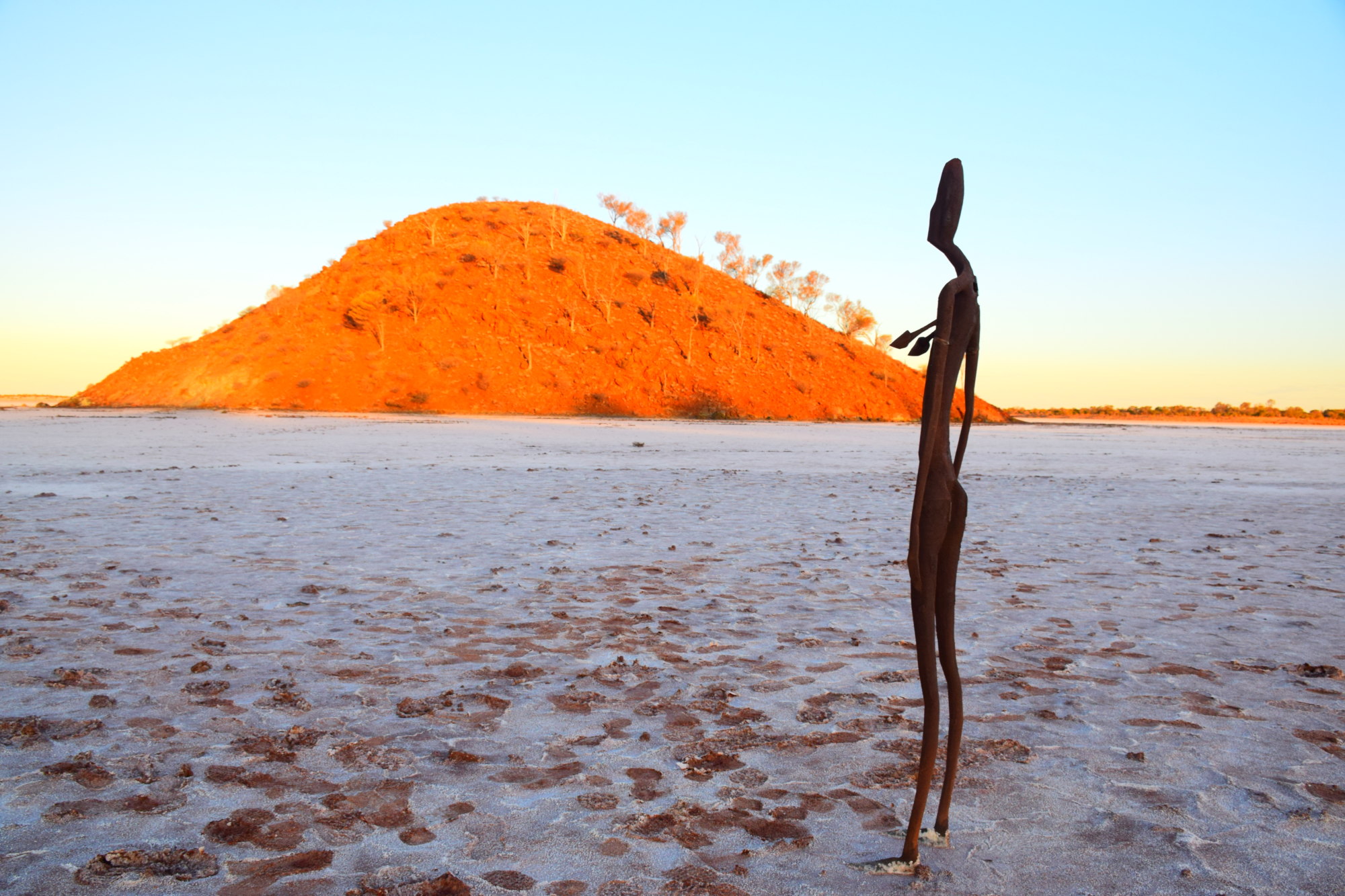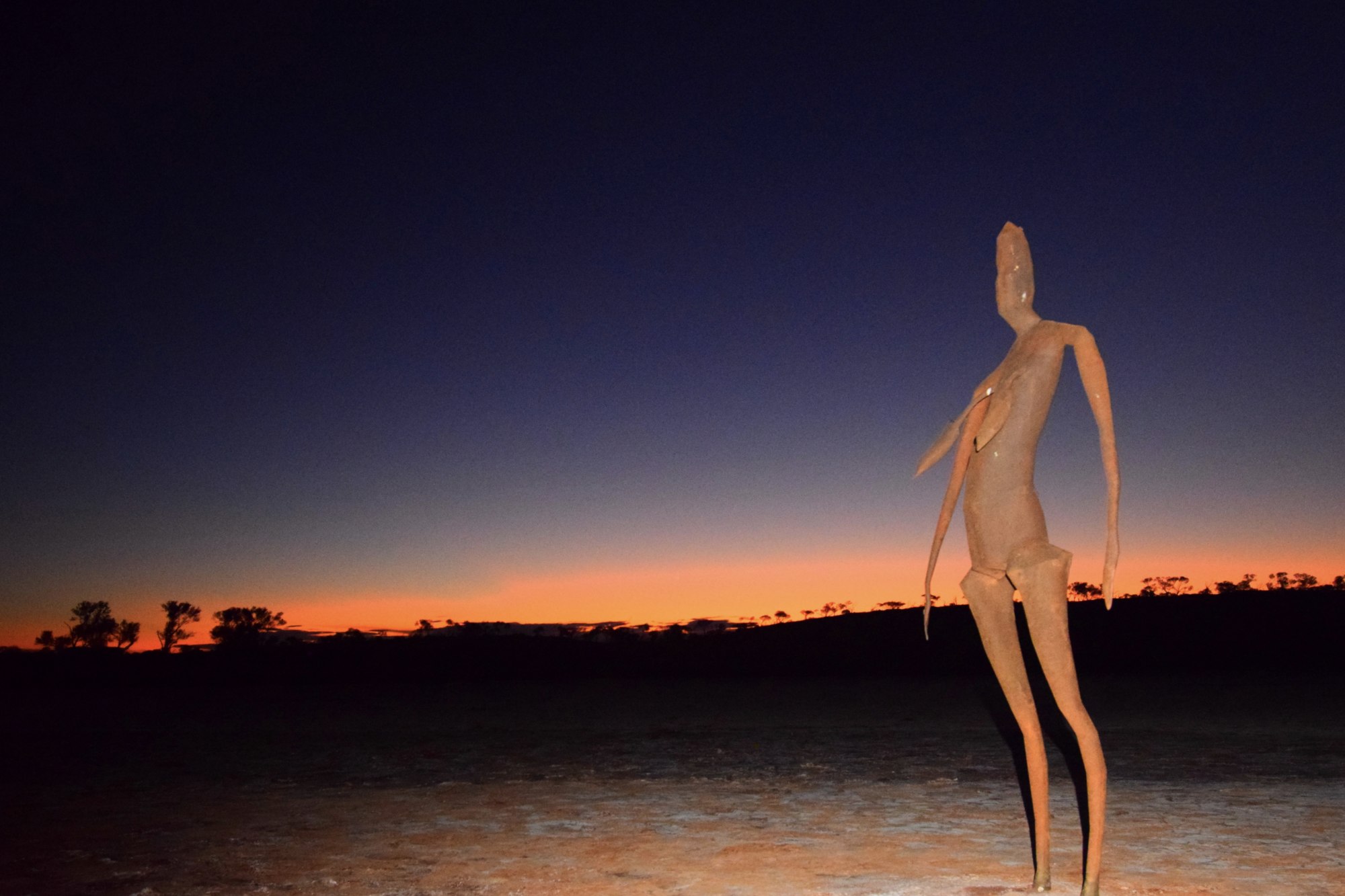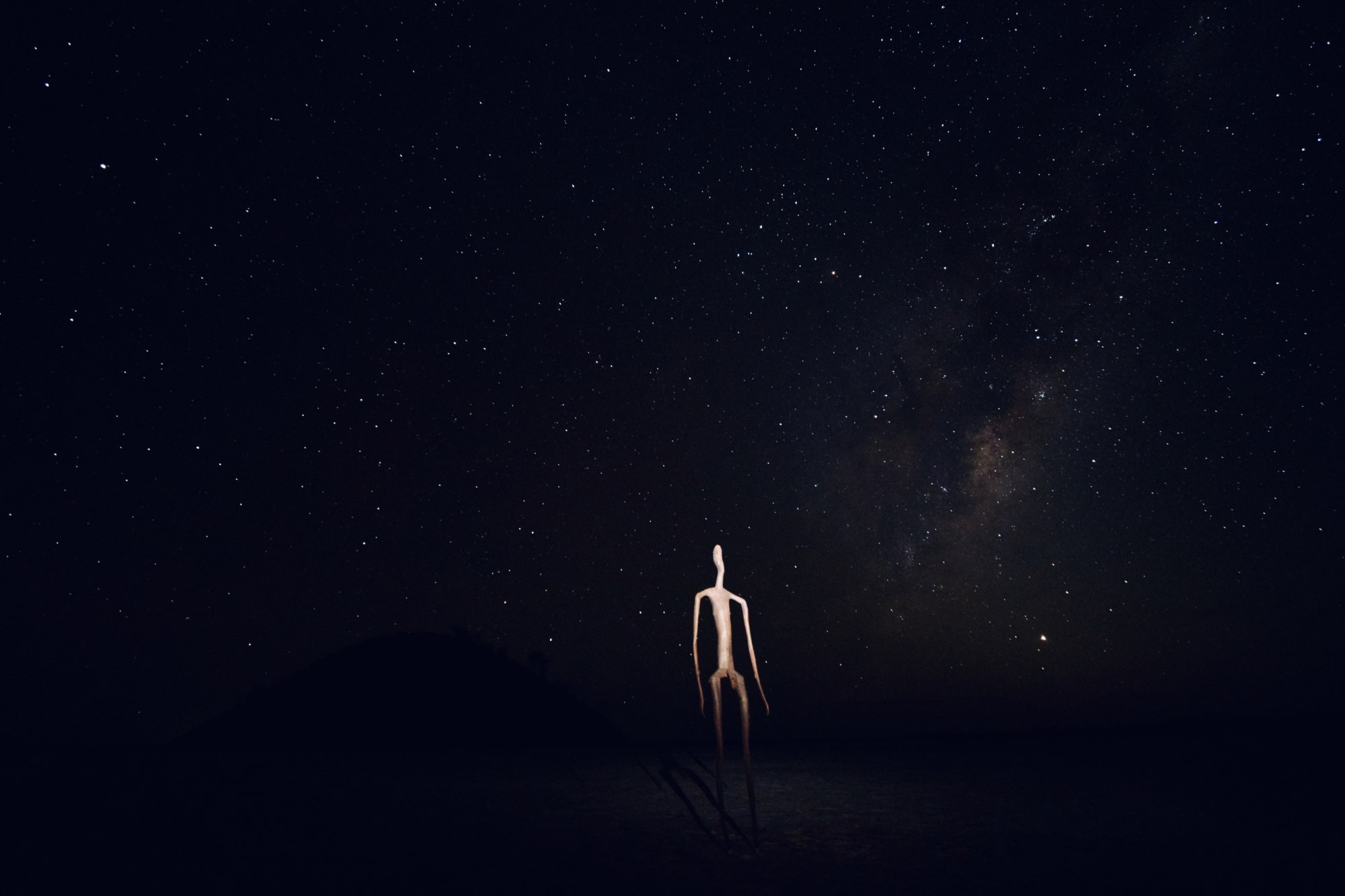 To sum it up …….
We feel we absolutely experienced Lake Ballard and the "Inside Australia" artwork by Antony Gormley. To visit the site for an hour or so, might satisfy your appetite, but to really appreciate this outdoor art gallery, we suggest you spend 24 hours and become totally absorbed. 
We have attached a link to our YouTube clip below. If you watch, you will understand the need to stay longer. We even got up at 3am to witness the artwork after the moon had set! This place is one of our ultimate all time favourites!