The drive to Chambers Pillar is around 170km from Alice Springs, one way. It is a dirt, 4WD road the whole way. We have wanted to see this significant landmark for quite some time, but it has been too remote to visit on our previous time limited trips. This time, we made the time.
We left our caravan in Alice Springs so this was a day trip only. There are campgrounds at Chambers Pillar. The campground would suit camper trailers or roof top tents, but we would definitely not take a caravan on this road (even our fully off road van)
The road was very changeable. Conditions went from sand, corrugations, bull dust, rocky, salt pans, creek crossings and just about every other condition you can think of. (Video of the road at the bottom of this blog)
We arrived at lunch time and enjoyed a sausage sizzle amongst the flies!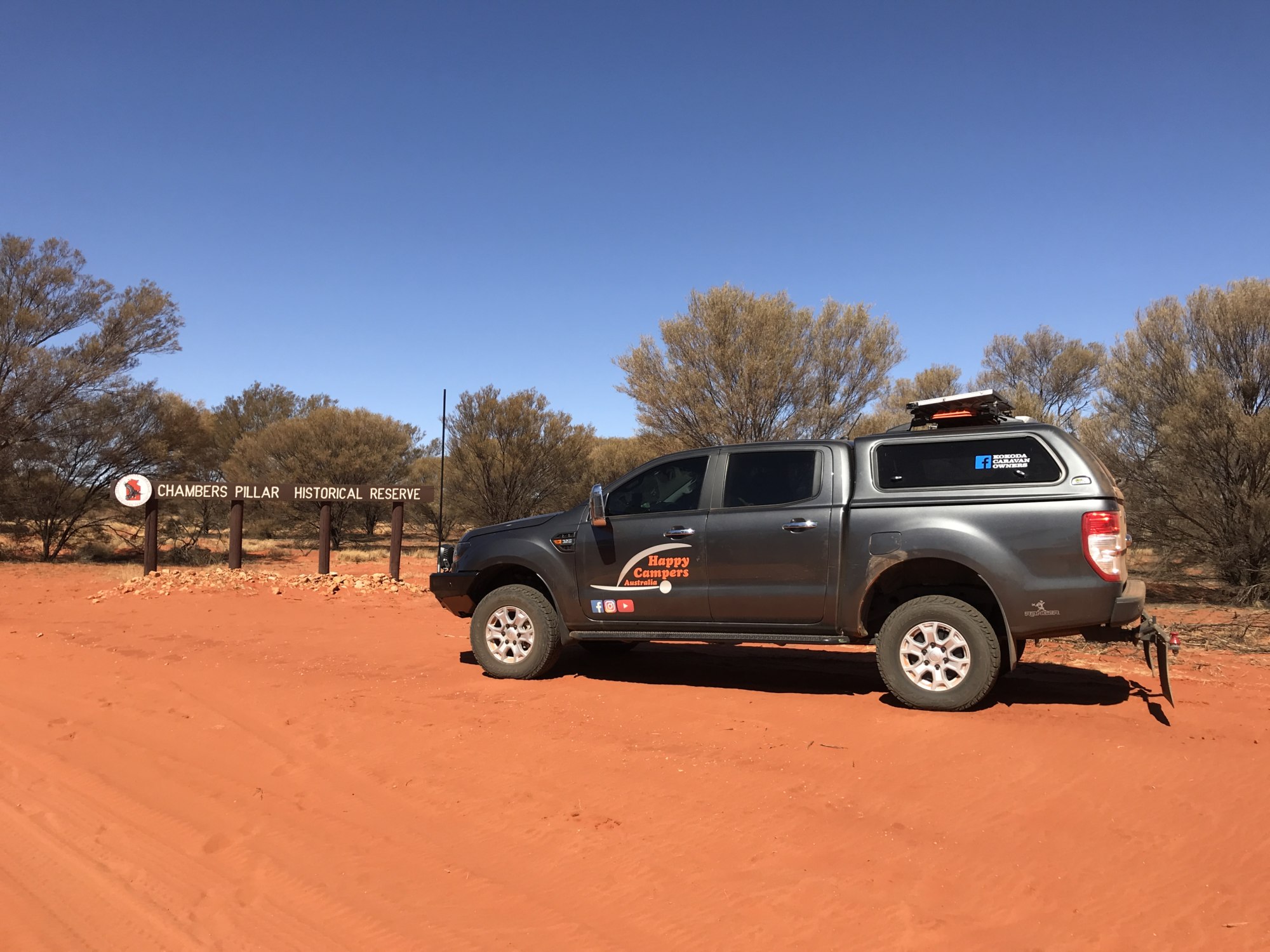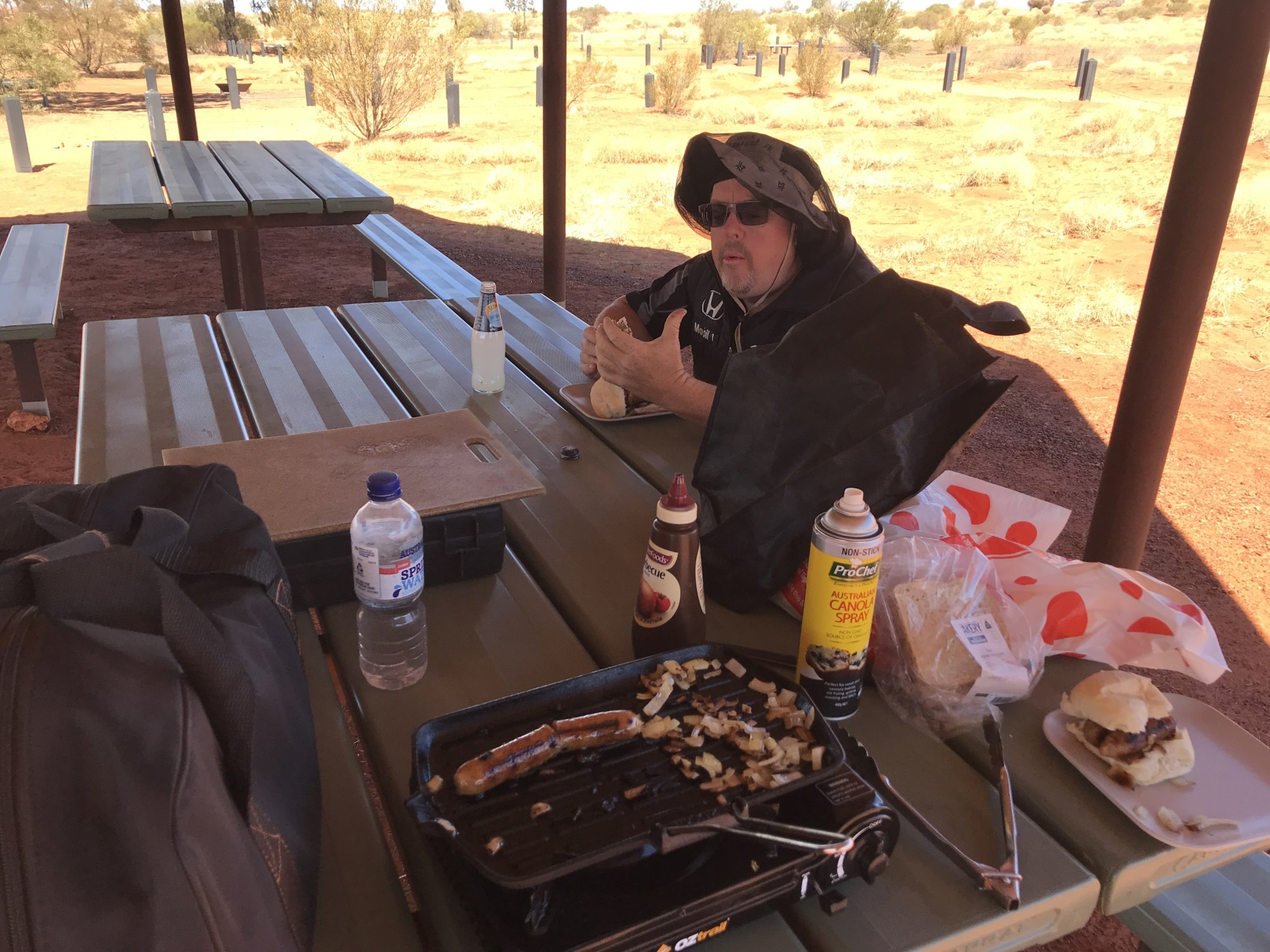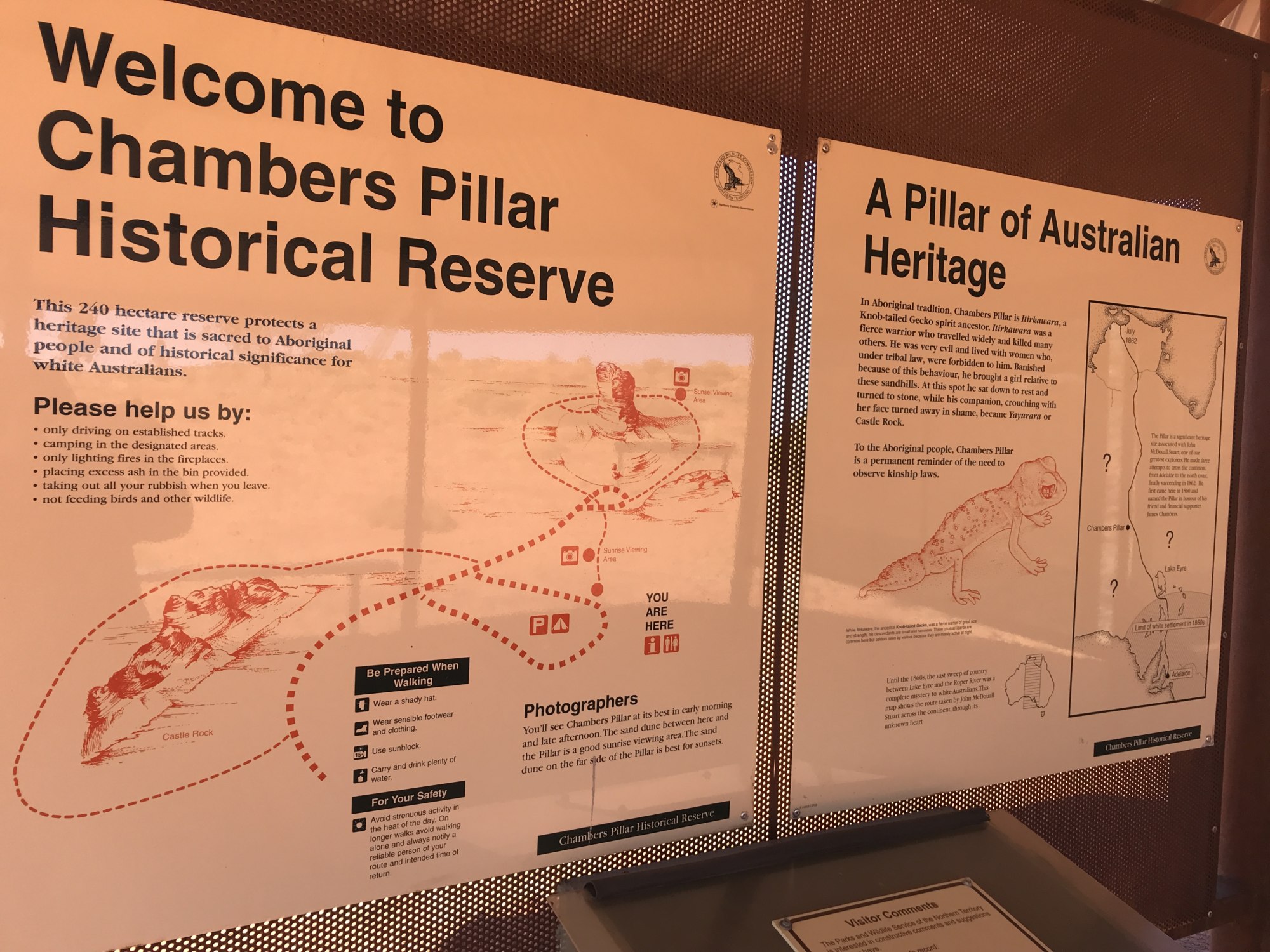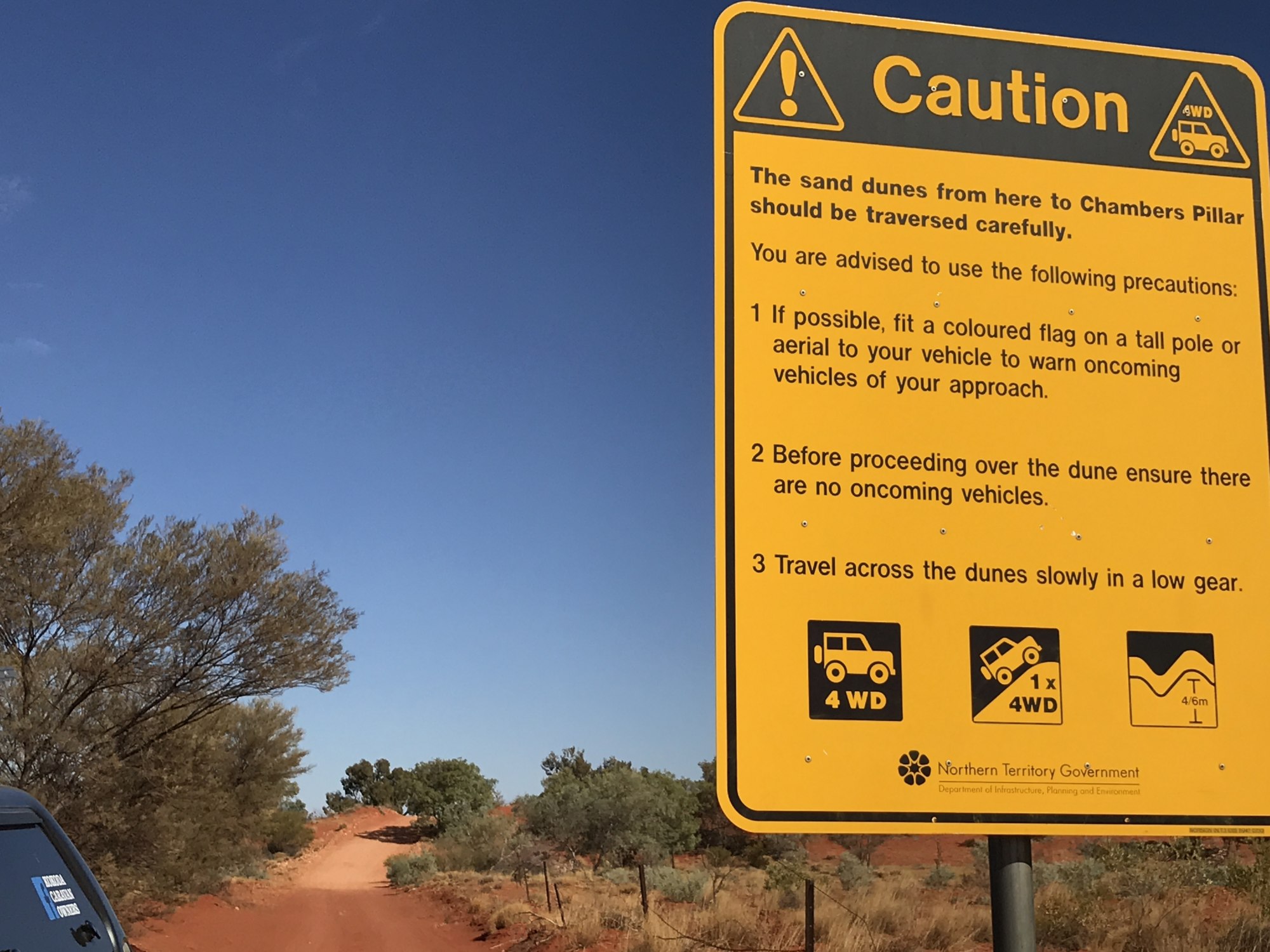 Sand flags required.
Luckily we have a sand flag, we came across this sign with 10 kilometres to go.
We had a wonderful, memorable day. The one way trip took 2.5 hours. There are a few stops along the way, but we didn't. We wanted to get the Chambers Pillar first and maybe stop on the way home if we had time. We didn't stop anywhere on the way back. It had been a long day, and we were satisfied with the days achievements.
We left Alice Springs at 9.30am, arriving back to camp at 5pm. We spent close to 2 hours walking around the Pillar and having lunch.
It was a full day, but we are so glad we decided to take the plunge and go!
Another road less travelled that gets our thumbs up!
Click on the link below to see the many road conditions on The Chambers Pillar Road.