We visited Tasmania for 54 nights, just short of 8 weeks.
During that time our total cost spent was $6016.69 (excluding Spirit of Tasmania)
This equates to $779.94 per week.
We travelled 7153 Km and averaged 13.44L/ 100km.
The return cost on The Spirit of Tasmania for our car, caravan, 2x adults and a cabin was an extra $2089.71
An itemised list is below.
Fuel – $1487.26 – $192.82 per week
Groceries – $1351.01 – $175.12 per week
Tours – $894.95 – $116.01 per week
Souvineers – $539.55 – $69.94 per week
Meals out – $422.00 – $54.70 per week
Alcohol – $332.50 – $43.10 per week
Low cost camps (25 nights) – $282.80 – $36.65 per week
Quick lunches – $239.40 – $31.03 per week
Coffee & Ice creams – $196.00 – $25.40 per week
Miscellaneous – $91.79 – $11.89 per week
Gas bottle refills – $73.48 – $9.52 per week
Hardware & Camping supplies – $60.95 – $7.90 per week
National Park Pass – $60.00
Free & Donation Camps (29 nights) – $15.00
Fuel & Accomodation statistics:
While exploring Tasmania we travelled 7153 kilometres averaging 13.44L per 100km.
Our 54 nights was made up of 32 different campsites.
16 different free camps
16 different low cost camps
0 caravan parks.
Our longest stay in one place was 4 nights.
We had 19 one night stays.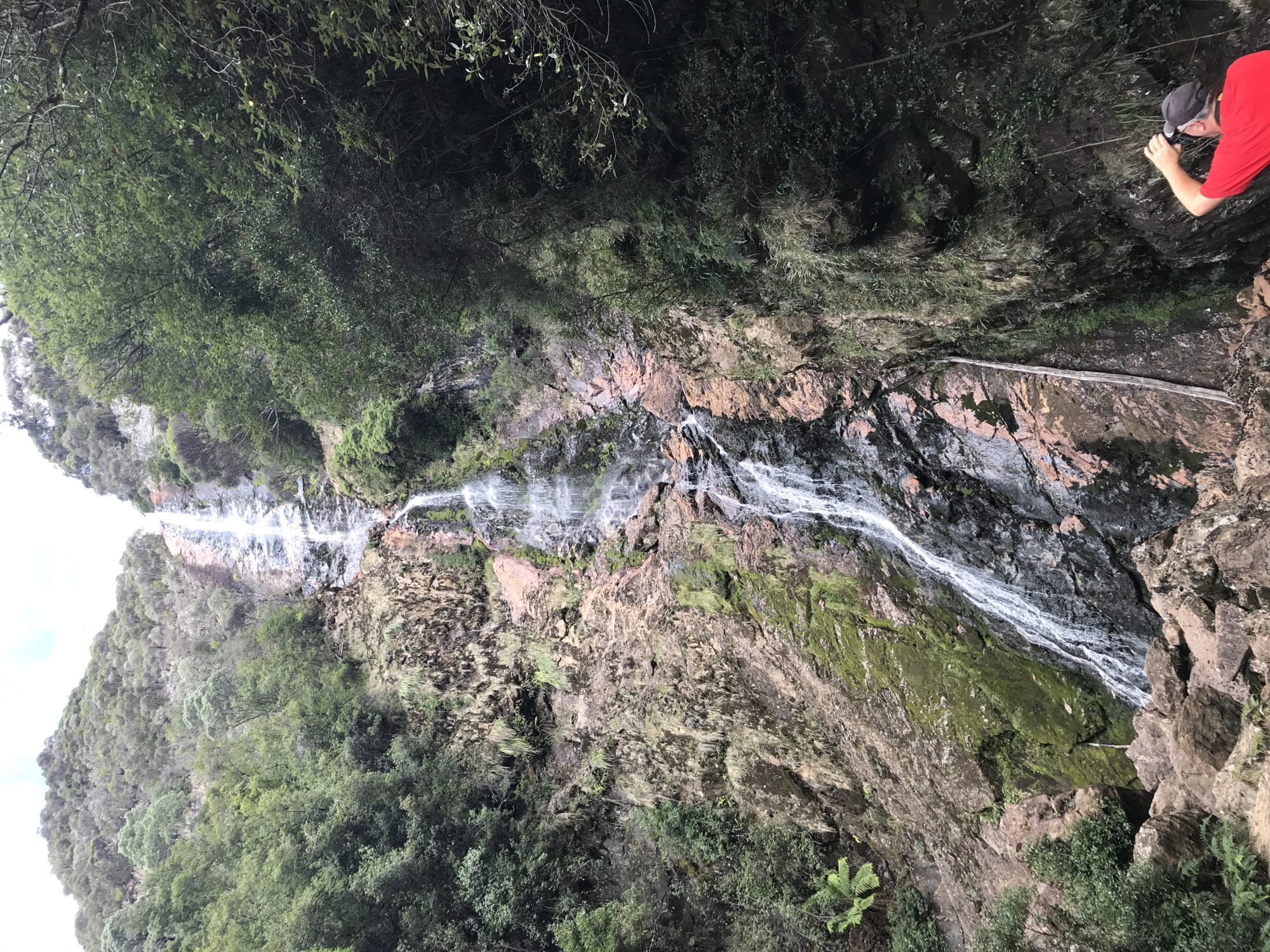 We saw 16 amazing Tasmania Waterfalls!
Montezuma Falls – pictured
Guide Falls
Preston Falls
Dip Falls
St. Columba Falls
Waterfall Bay Falls
Russell Falls
Lady Baron Falls
Horseshoe Falls
Nelson Falls
Hogarth Falls
Lovers Falls
Pencil Pine Falls
Knyvet Falls
Waratah Falls
Liffey Falls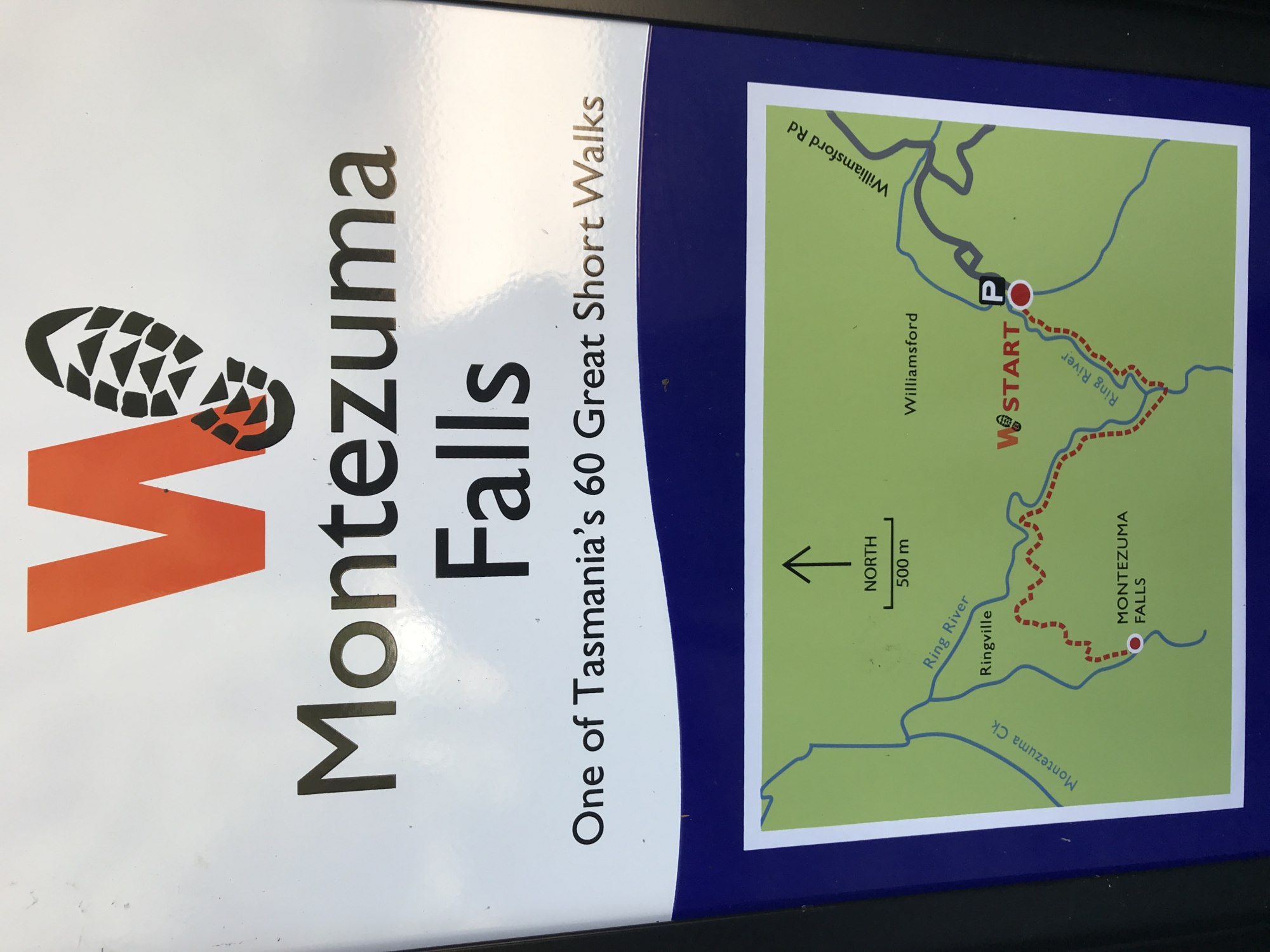 Tasmania's Great Short Walks - we completed 25 out of 60
Coal Mines Historic site
Waterfall Bay
Three Falls walk
Russell Falls circuit
Tall Trees circuit
Pandani Grove circuit
Lake St Clair
Nelson Falls
Hogarth Falls
Montezuma Falls
Huon Pine walk
Dove Lake circuit
Enchanted walk
The Stanley Nut
Fern Glade
Leven Canyon lookout
Archers Knob walk
Tamar Island
Liffey Falls
Pine Lake
St. Columba Falls
Evercreech
Friendly Beaches
Cape Tourville
Wineglass Bay lookout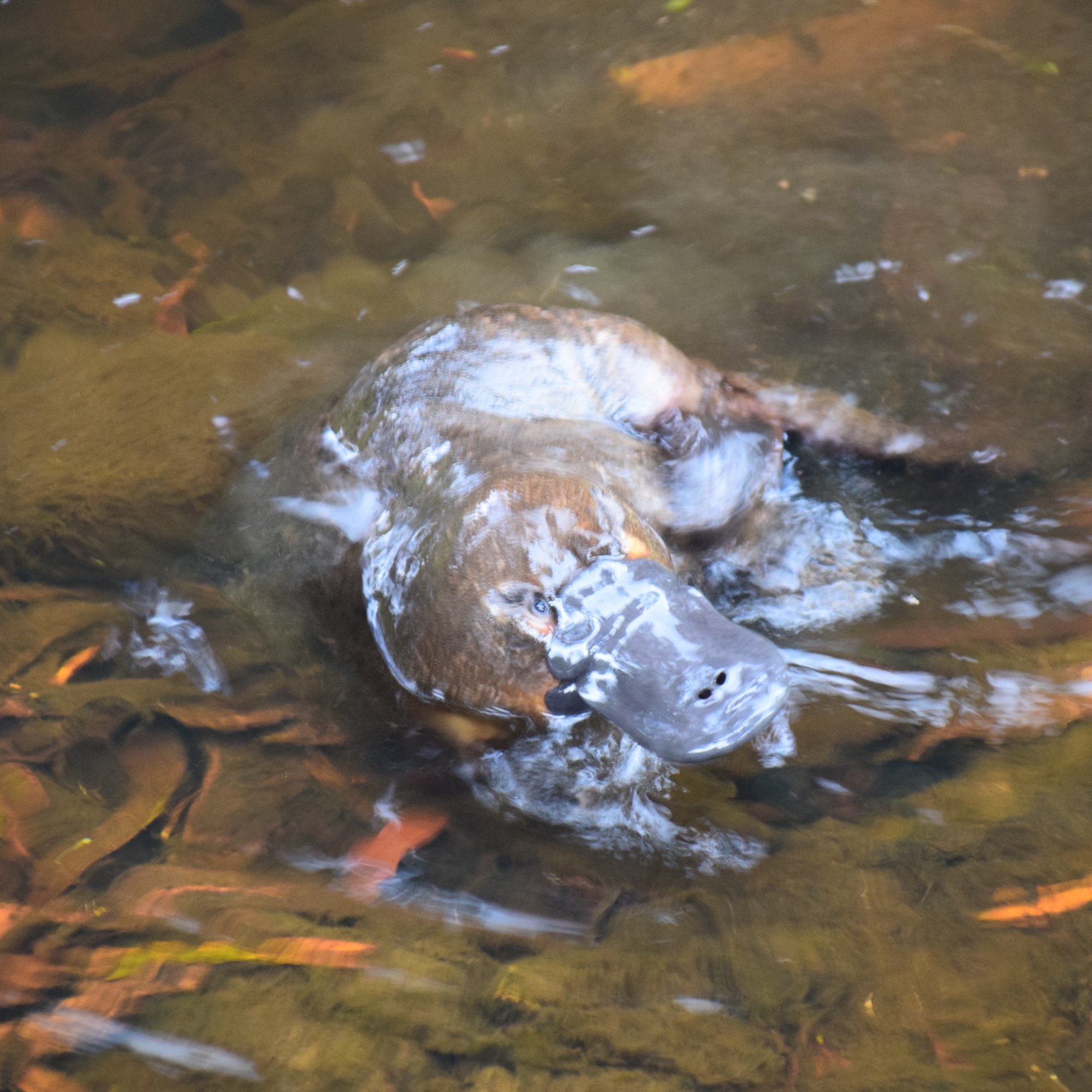 We loved the variety of easily spotted wildlife!
During our 8 weeks we had lots of close encounters with the wildlife.
We had 5x individual platypus sightings! We were wrapped with this number, all except one were very close and even seemed to enjoy showing off for us.
We saw 2x snakes. A fine example of a Tasmanian tiger snake, and a very cold and slow moving Copperhead.
We were lucky enough to find a rare white wallaby on Bruny Island.
We also witnessed the birth of a calf while driving through the countryside.
Pademelons were everywhere. Very inquisitive creatures and we enjoyed their many visits to our campsite.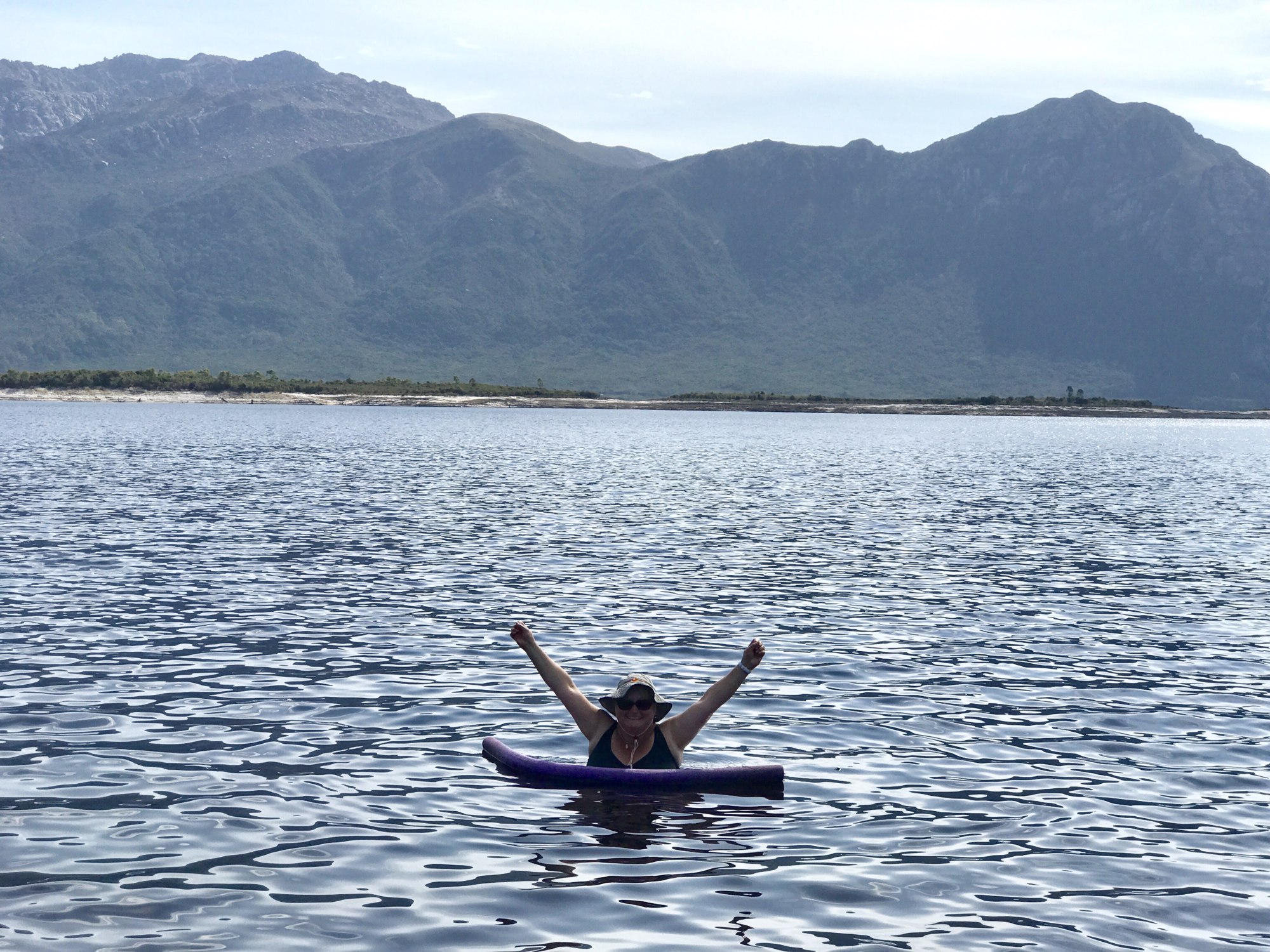 Our Favourite Highlights
Vickis Highlights:
Swimming in Lake Burbury at the base of Queenstown's spectacular mountains.
Visiting Cradle mountain twice in contrasting weather conditions. The first time, in January, was clear blue skies and a very warm 32 degrees. The second time, in March, was snowing!
The town of Sheffield and its multitude of murals.
Glenns Highlights:
After years of waiting quietly beside rivers on the mainland waiting to spot a platypus, it was a real buzz to easily spot these creatures within a few days of arriving in Tasmania. They were definitely not shy, and even showed off for the camera.
Driving the road to Ben Lamond National Park.
The rich colours at the Bay of Fires, east coast.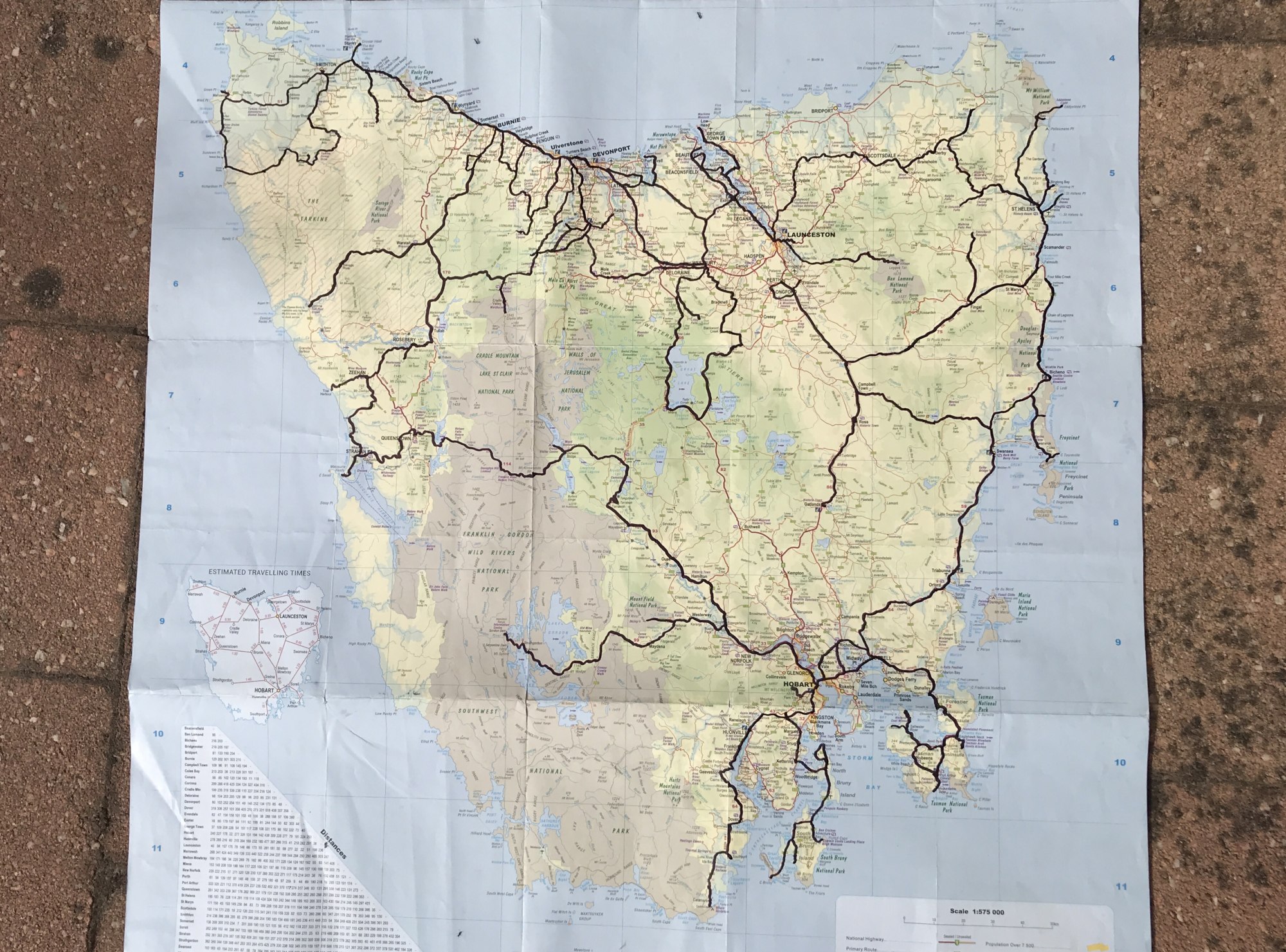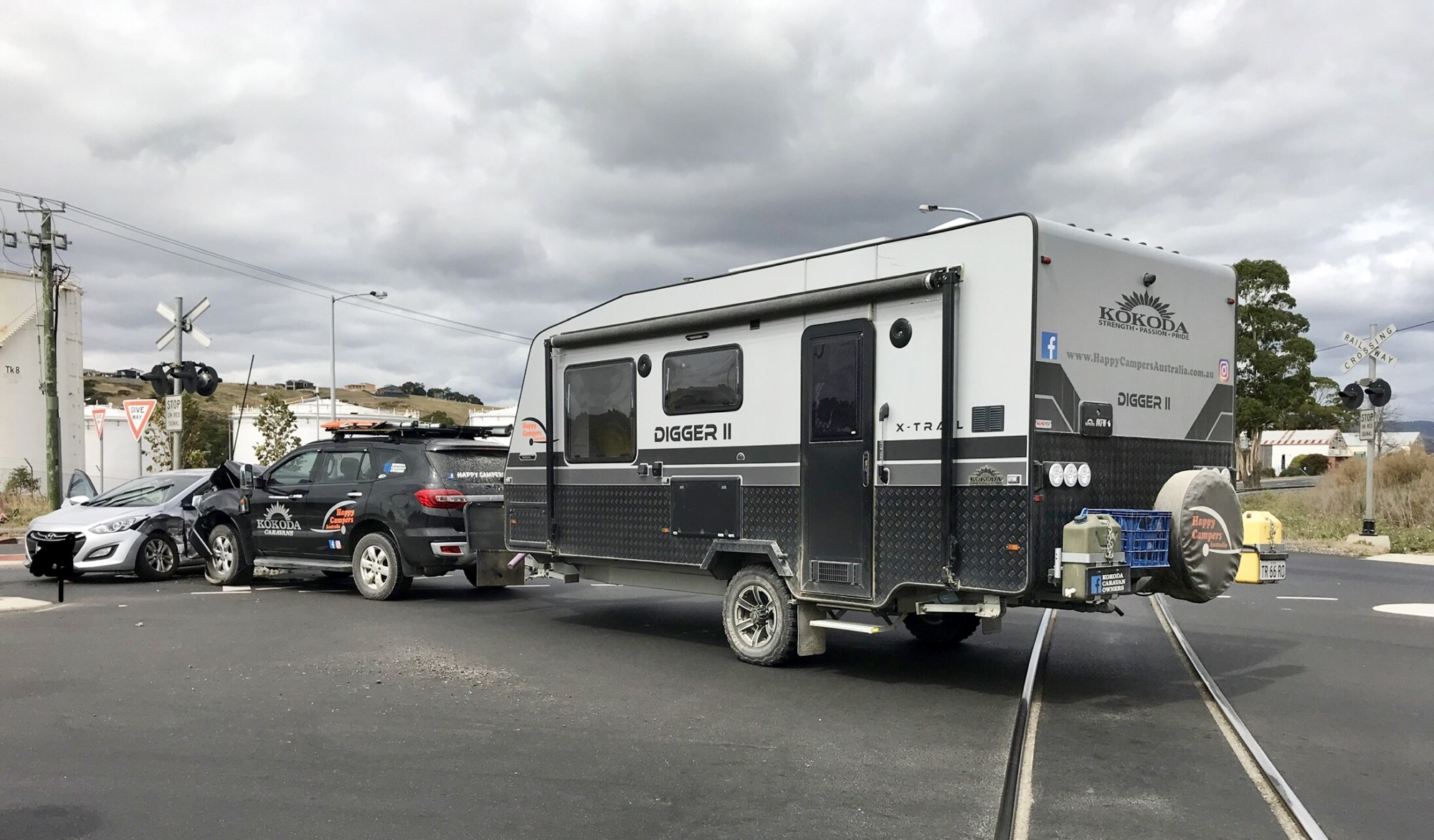 OUR FINAL DAY IN TASMANIA WAS CHAOS!
We were involved in a serious car accident. We were not at fault, and the situation was complicated by the fact that we were due to sail back to the mainland in a few hours time. Our vehicle was not drivable, and ultimately ended up being a write off. We arranged for the tow truck to get our caravan onto the Spirit of Tasmania and a very dear friend met us in Melbourne to tow it off the ferry for us. The whole experience has been a huge drama. We are grateful to not be hurt, but the inconvenience is costing valuable travel time. Our plans have been halted while we source a new vehicle and set it up for full time travel.
There is a huge positive in this situation.
You can see in the accident photo that our caravan is over the train line. We are extremely thankful to the truck driver who called Tas Rail and stopped the trains! Apparantly a train was just a few minutes away. The thought of a train collecting our home on wheels makes me sick to the stomach. We have lost our vehicle, but thanks to Brett the truck driver, we still have our home.
Unfortunately accidents happen, it has not changed our feelings about Tasmania.
Tasmania is a gorgeous part of the world!