Our visit to Tasmania was a total of 54 nights. Almost 8 weeks.
Our preferred caravanning style is to free camp or stay in low cost campgrounds, our van is totally self contained. We use a 1000W inverter to run the washing machine, and that is all we need power for. A gas heater provides warmth while we are unpowered camping. We also choose not to carry a generator. Our solar set up has always provided us with enough power in the past.
Before we left for Tasmania we did have our doubts whether the overcast skies and frequent rain would provide a challenge for us. We were wrong. Our batteries recharged after overnight use to 100% every day without any problems. There was never a need to stay in a Caravan Park.
The Free camping and Low Cost options in Tasmania are plentiful.
Tasmania is a wonderful destination for caravanning.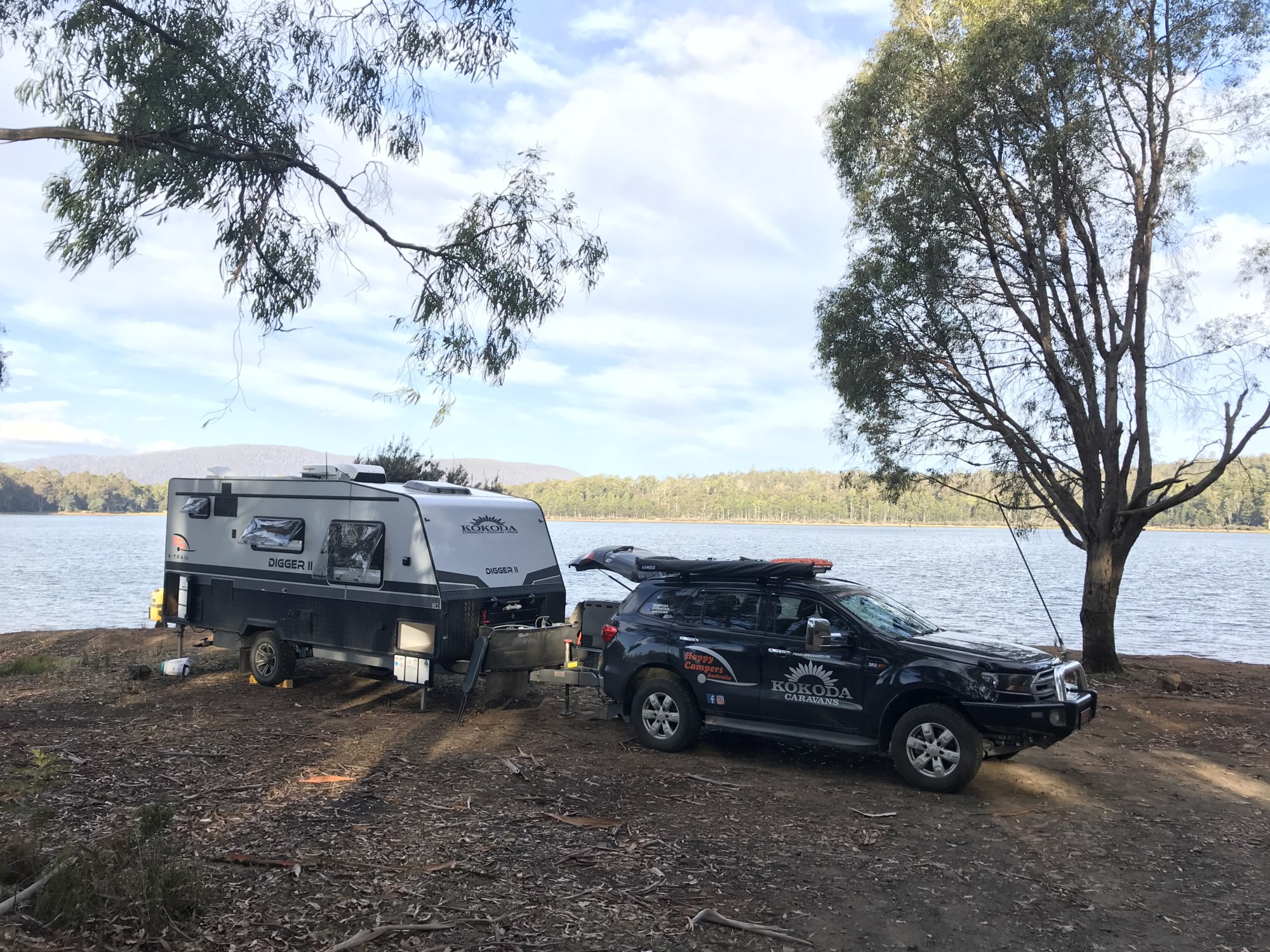 Our Favourite Free Camp in Tasmania
Free Camping at Tungatinah Lagoon was our favorite free camp in Tasmania. The lagoon is just off The Lyell Highway, a fifteen minute drive from the town of Tarraleah. There are no facilities.
The view is spectacular, you can have a campfire and dogs are allowed. We were happy to find there was Telstra 4G reception at camp, so our planned overnight stop turned into two nights. It was a perfect location to unwind and catch up with online work, phone calls and photo editing etc. A day of work is always made easier with a view like that!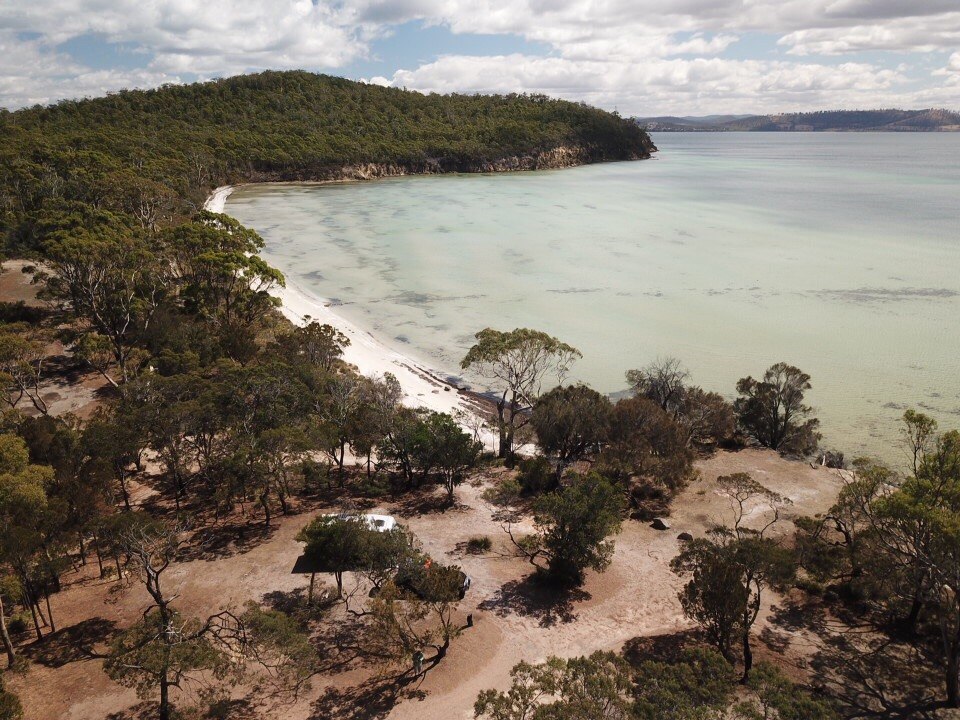 Our Favourite Low Cost Camp in Tasmania
Lime Bay Campground was our favourite Low Cost camp in Tasmania.
Lime Bay is within the National Park on the Tasman Peninsula. Camping is $13 per night. You must also hold a National Park pass. It just makes sense to purchase a National Park pass while visiting Tasmania. We stayed at several campgrounds and also visited many National Parks as day visitors. We definitely came out on top financially with having the pass.
There are toilets at Lime Bay. Ufortunately dogs are not allowed. Fire restrictions were in place after the recent devastating Tasmanian fires, and I expect the restrictions will be in place for quite some time.
The campground is a short drive from the very interesting Convict Mine.
Wild life was prolific and the view was amazing!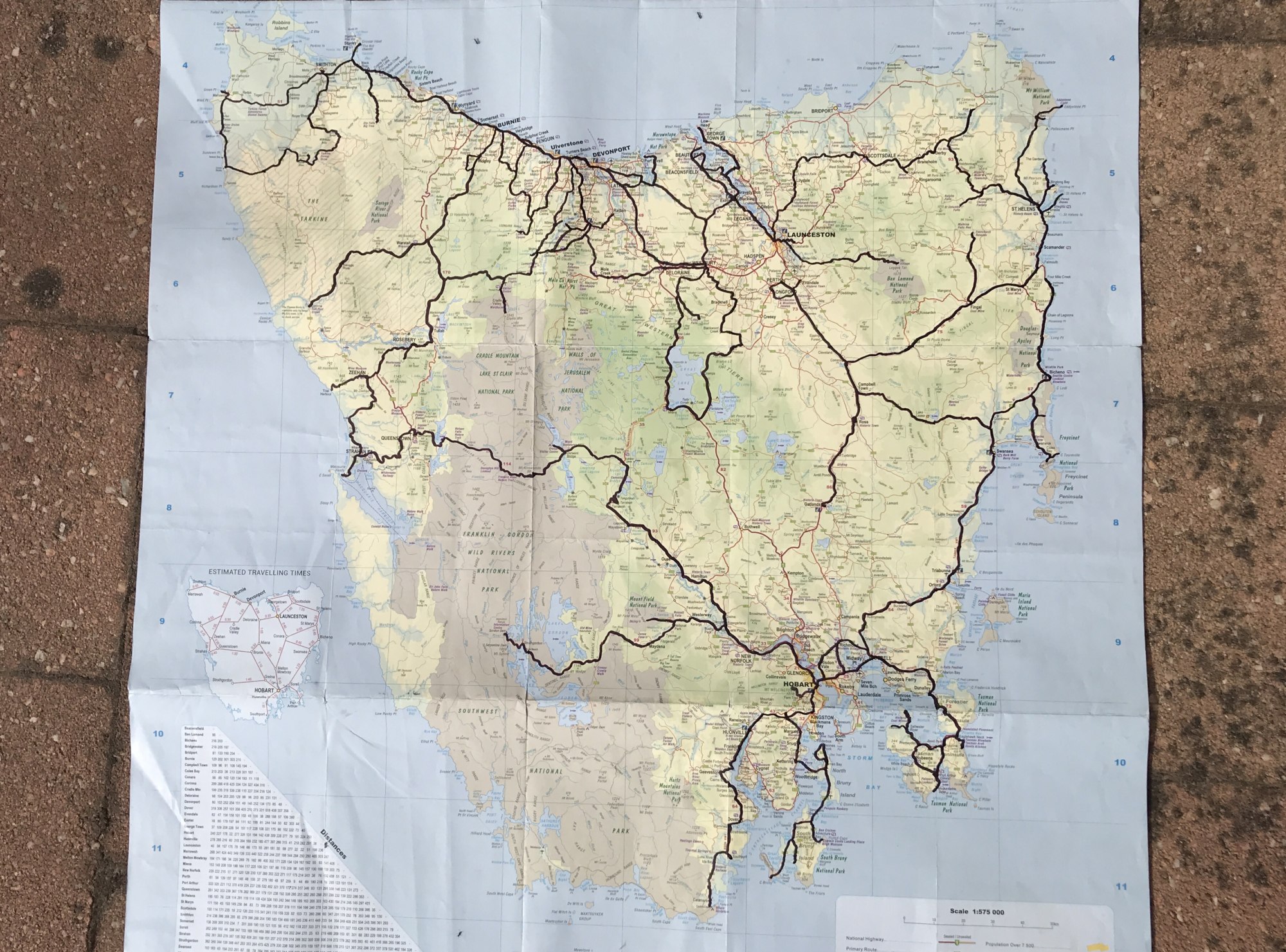 During our Tasmanian stay we camped at 32 different locations.
16 were Free or Donation Camps.
16 were Low Cost camps – average of $11.30 per night.
We stayed a maximum of 4 nights and had 19 overnight stops.
WikiCamps is a valuable tool to help find the really special spots.