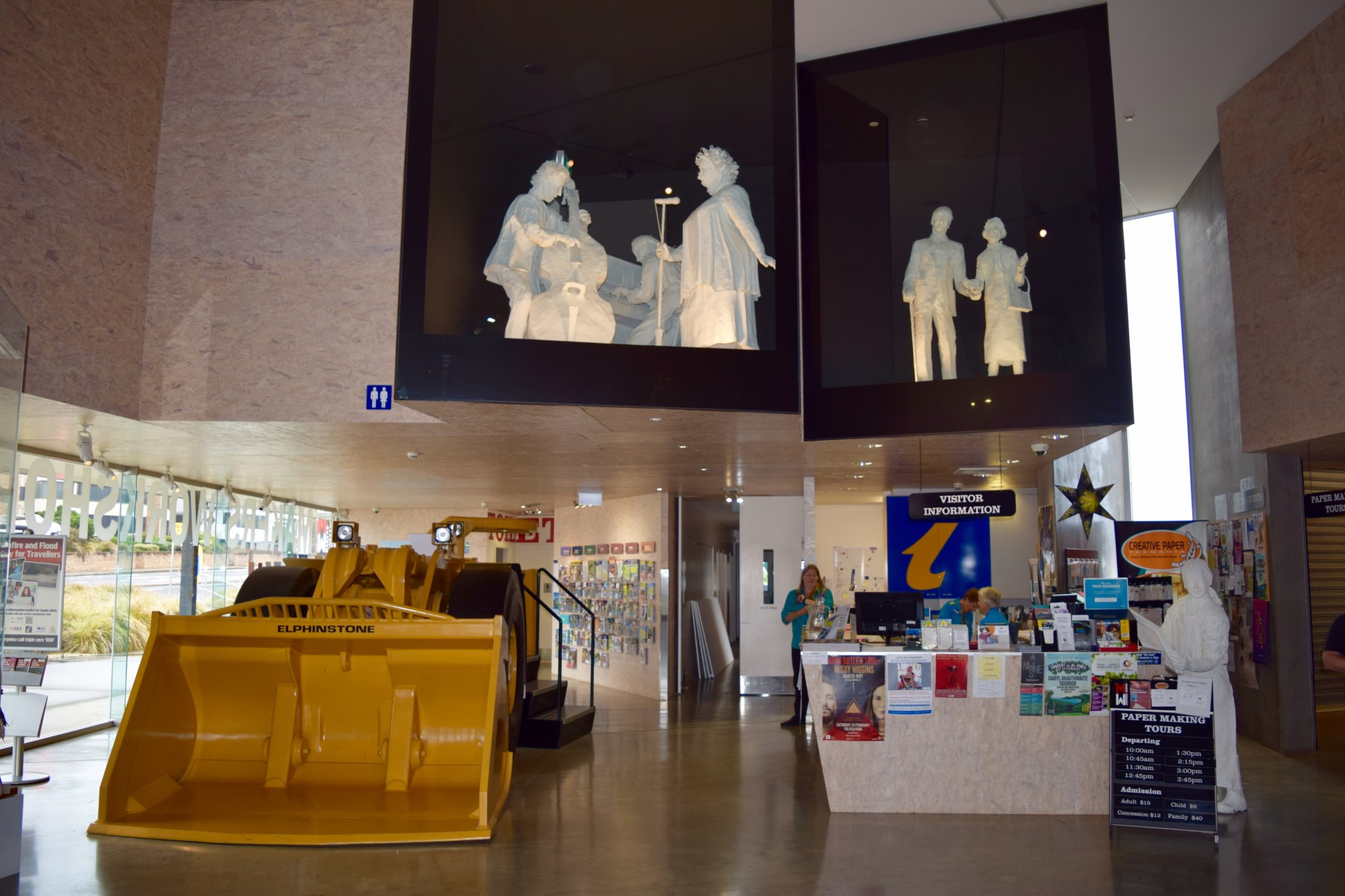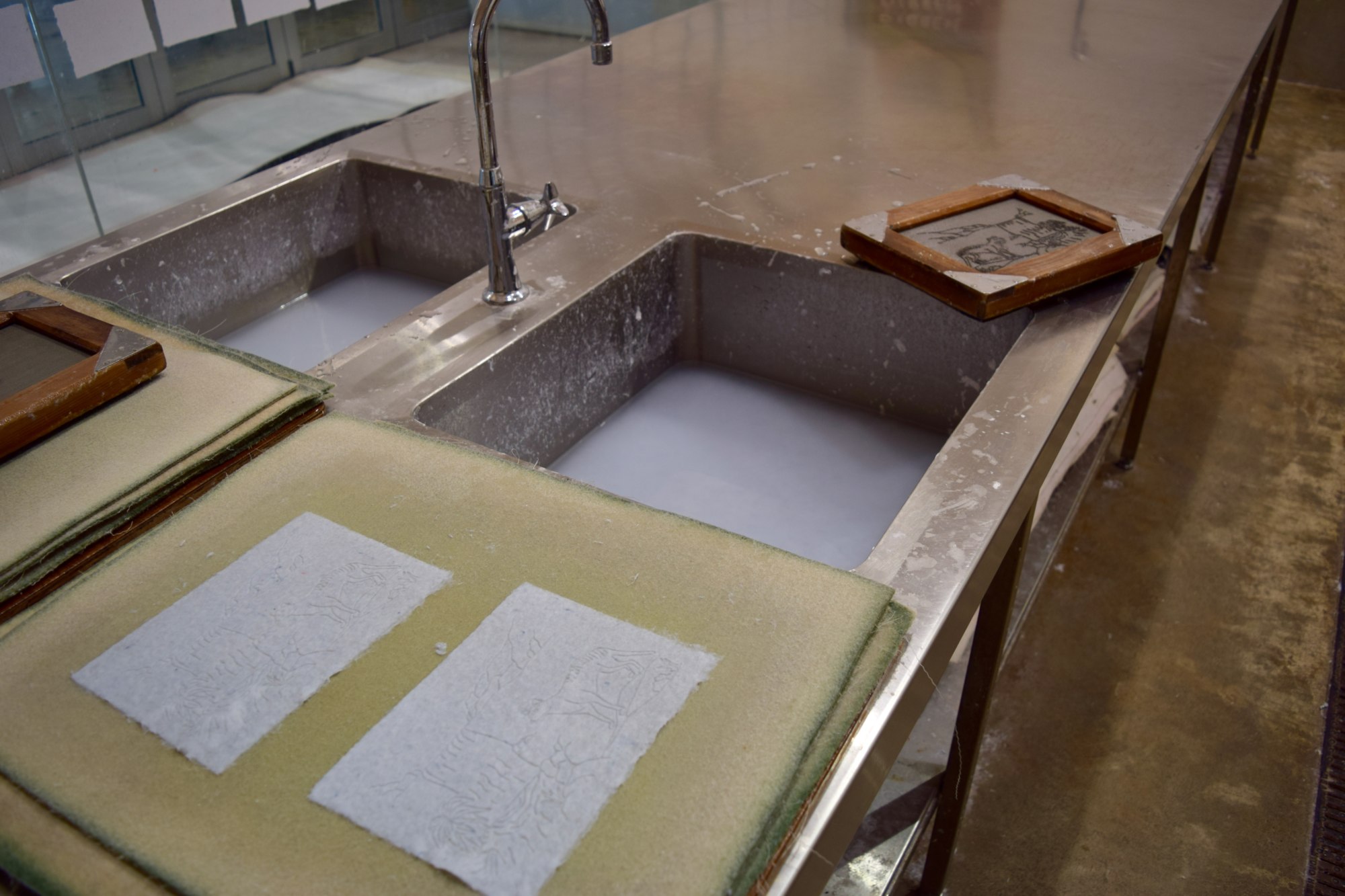 The town of Burnie has a history of paper making. The visitor centre in town is a must see. There are giant paper artworks throughout the building and informative displays. We paid a small fee to take a paper making tour. The artist uses many different materials to make paper, from denim to wombat poo! On conclusion of the tour we made a sheet of embossed paper. It was pretty messy!
The visitor centre also contains artworks displayed by local artists, cheese and local produce tastings as well as gifts and souvineers for sale.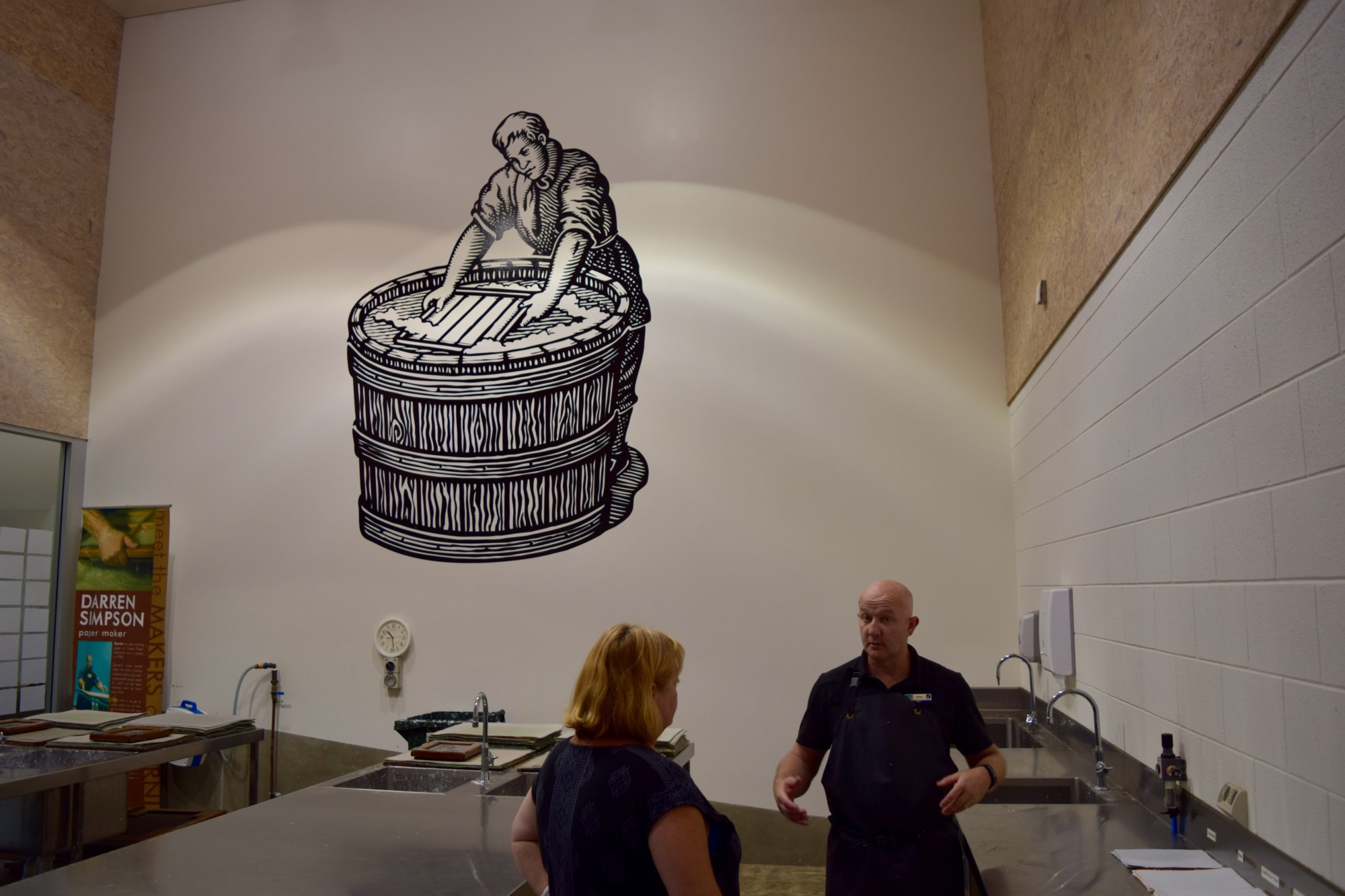 There are a lot of great free attractions in and around Burnie. We visited Fernglade Reserve, a pretty walk along the river where platypus can be spotted. The rainforest walk weaves along the river edge, there are picnic tables and toilets along the way. We came back at dusk and spotted a platypus, but it was too shy to photograph.
Guide Falls is also a short drive from Burnie, and an easy walk to view these spectacular falls. It was a warm day and there were people swimming at the base of the falls.
Volunteers provide a free little penguin talk and viewing every evening. The talk is informative and the volunteers are equiped with red filters over torches to protect the penguins eyes. The volunteers are also happy to chat and answer any questions throughout the night. We saw around a dozen penguins although we are told sometimes there are lots more than that.
We easily spent two days in Burnie and thoroughly enjoyed our stay.