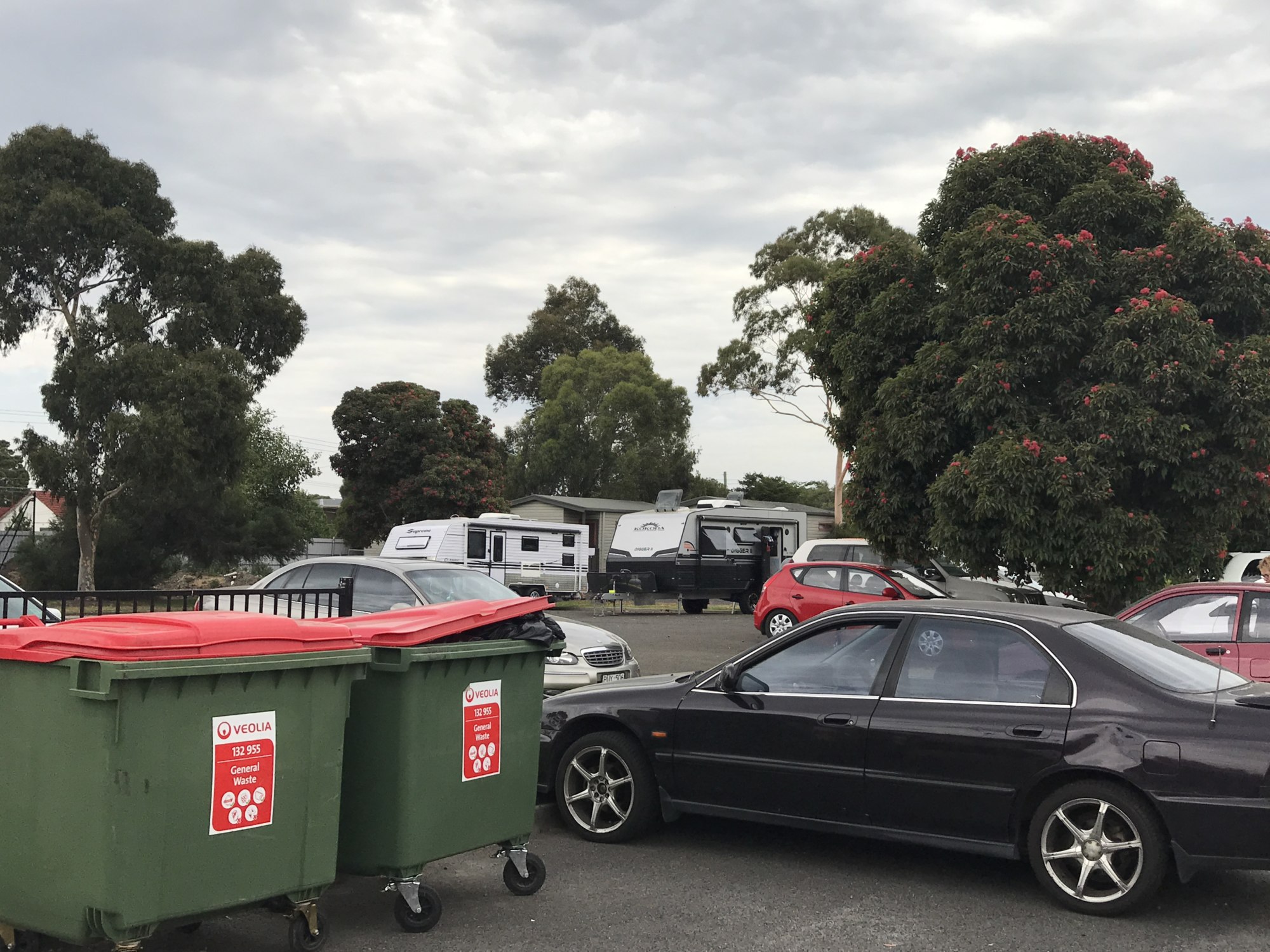 24 hour caravan storage at Melbourne Discovery Holiday Park
We had a night sail from Melbourne Port, leaving at 7.30pm, with boarding from 4.30pm. The night before we had free camped about 90km from Melbourne on the river at Seymour. As there is little parking at the Port area for early arrivals we arrived in Melbourne city before lunch at checked into Melbourne Discovery Park in the caravan park storage area. We didn't need a site, we were just looking for somewhere safe to park the van for a few hours before boarding The Spirit. For a cost of just $10 we had full use of the park facilities including the camp kitchen and pool for the afternoon! This is a great service the park offer, although you must book ahead. We left the caravan park just before 4pm, and arrived at the port in perfect time to join the short queue to board.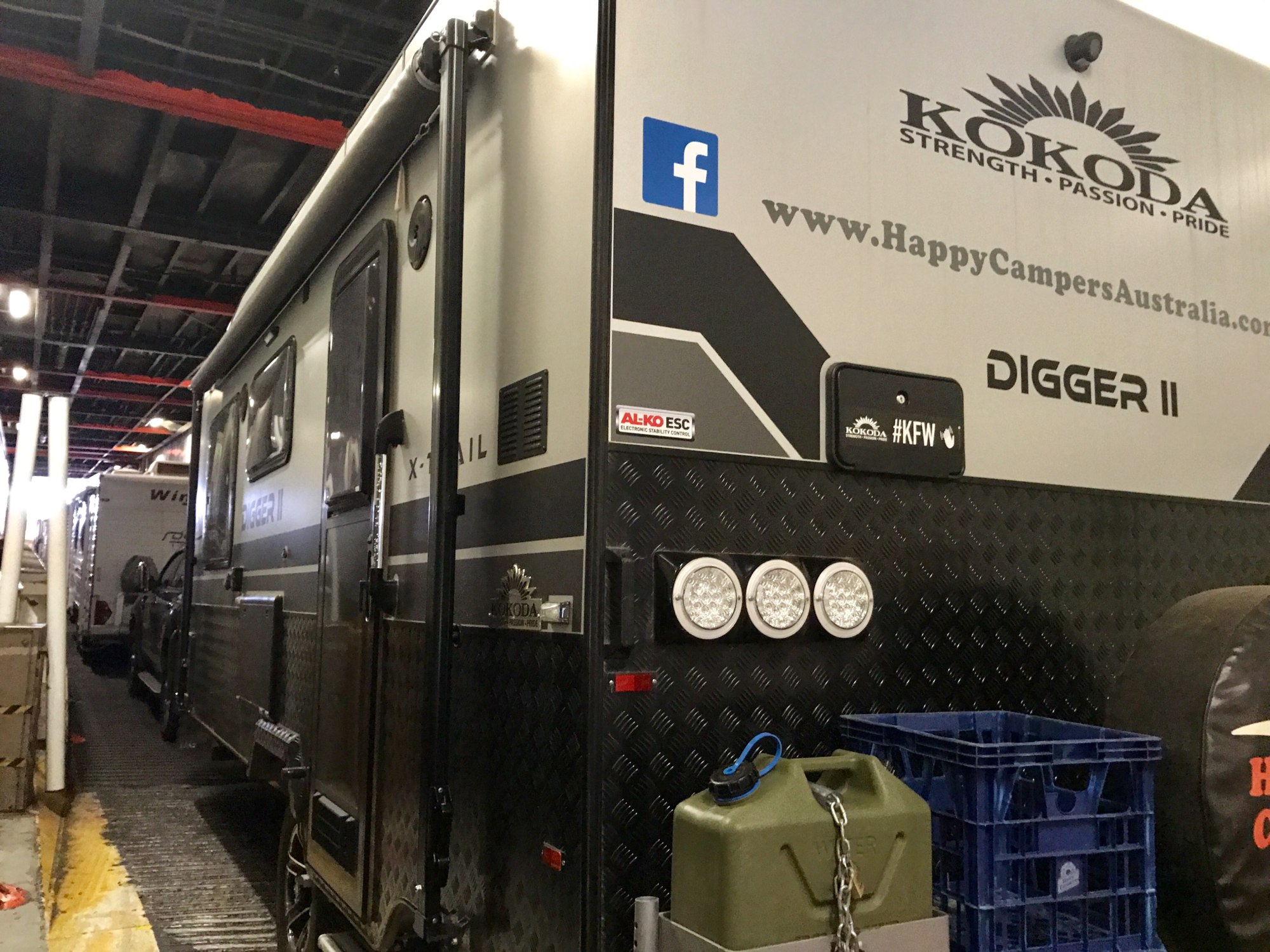 Boarding the Spirit of Tasmania was very organised
The queue to board was quite short and moved fast. It was simply a matter of following the car in front until we were directed to join a specific queue. Quarantine check was thorough but fast moving, there were checks inside the vehicle, under the bonnet, inside the van and inside both car and caravan fridges. No fruit or vegetables, fish, honey or firewood can be taken to Tasmania. Caravan gas bottles are to be turned off. Our E-Ticket was presented along with drivers licence for ID. The caravan length was checked against out booking and within around twenty minutes we were parked. Remember to disconnect your caravan electrics before taking the stairs to check out the facilities on board.
Once on board we made our way to our cabin. It was quite comfortable, with linen provided and our own shower & toilet. The bathroom was small, but comparable to a caravan en-suite size and all that you need for the overnight trip.
We then went exploring. There are several decks with plenty of lounging areas. There is a bar, tourism hub (where we purchased our National Parks pass) and a cafe and buffet dining area. We usuallly dont eat out much, but we treated ourselves to the buffet dinner on board. The food selection was varied, plentiful and fresh, there was unlimited soft drink and tea & coffee until 9.30pm. For those on a limited budget there were pizzas available from the bar, sandwiches, salads & pies in the gift shop, or you could bring your own food (keeping in mind quarantine restrictions)
After dinner we enjoyed some live music before retiring to our comfy beds.
The seas were calm overnight and we arrived in Devonport just after 5am.
A "wake up call" came over the speakers at around 5.15am advising everyone needs to off the boat by 5.50am. This procedure was just as well rehearsed as boarding and was again, done quickly.
We were in our vehicle at 5.50am and on dry land in Devonport at 6.01am.
We were very impressed with the ease of the whole procedure.