We have been traveling full time in a caravan for 2 years.
In that time we have developed a list of our Favourite Items for the Caravan.
Number 5: Topargee Water Guage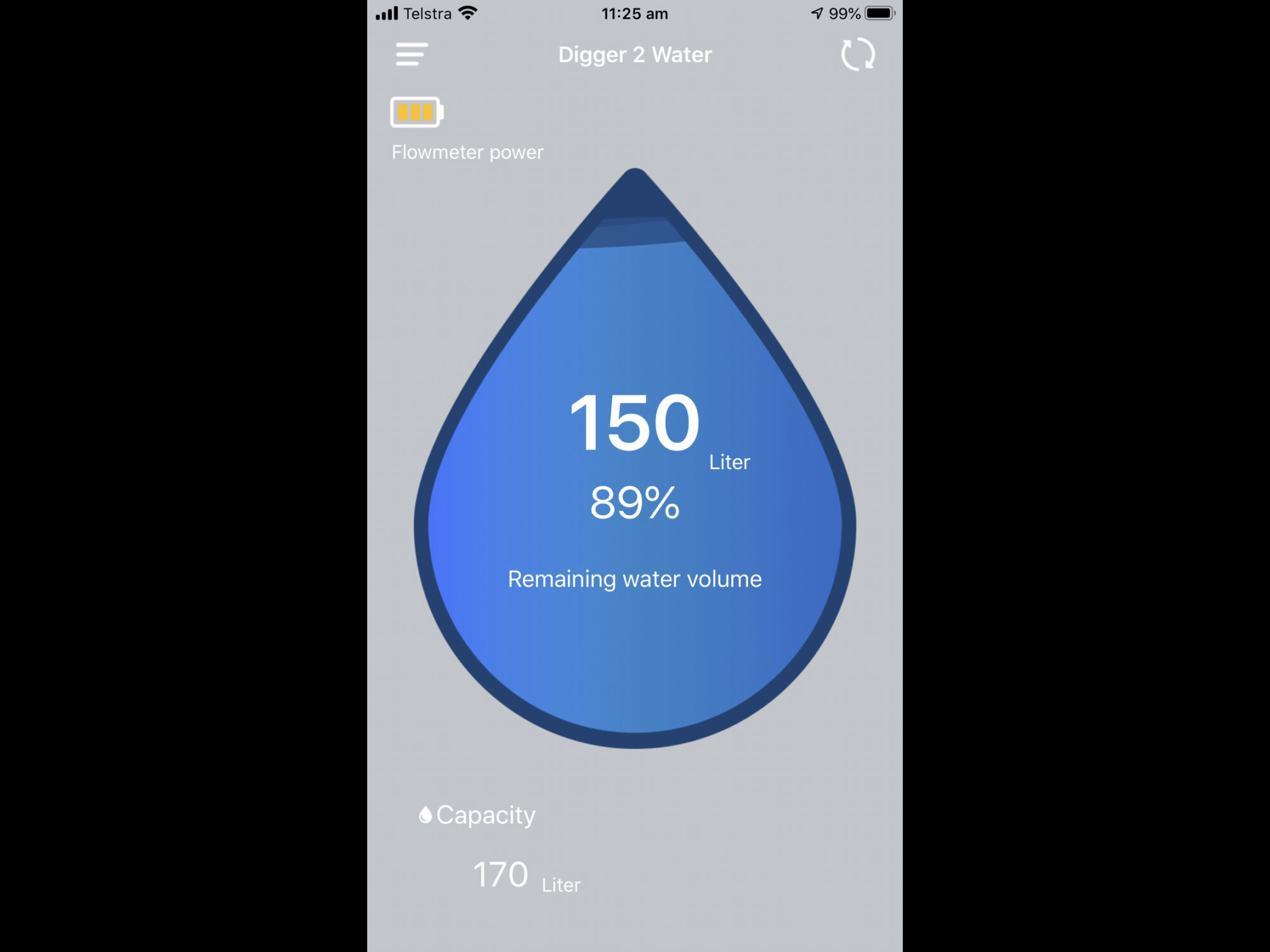 When we became frustrated at the inaccuracies of the original water tank gauge we researched and came up with the solution of a Topargee Bluetooth gauge. Not having additional space in our "Control Centre" cupboard for another gauge, the Bluetooth and iPhone App version appealed to us.
Quickly installing the flow meter and control/transmitter pairing and setting usable litres was trouble free helps us when freedom camping.
We now know exactly how many litres of water are in our tanks at any time.
I have no doubt you all find the standard water meters frustrating!
The Topargee gives the confidence of knowing exactly how long you can free camp for.
Number 4: Sizzler Deluxe Marine BBQ on slide out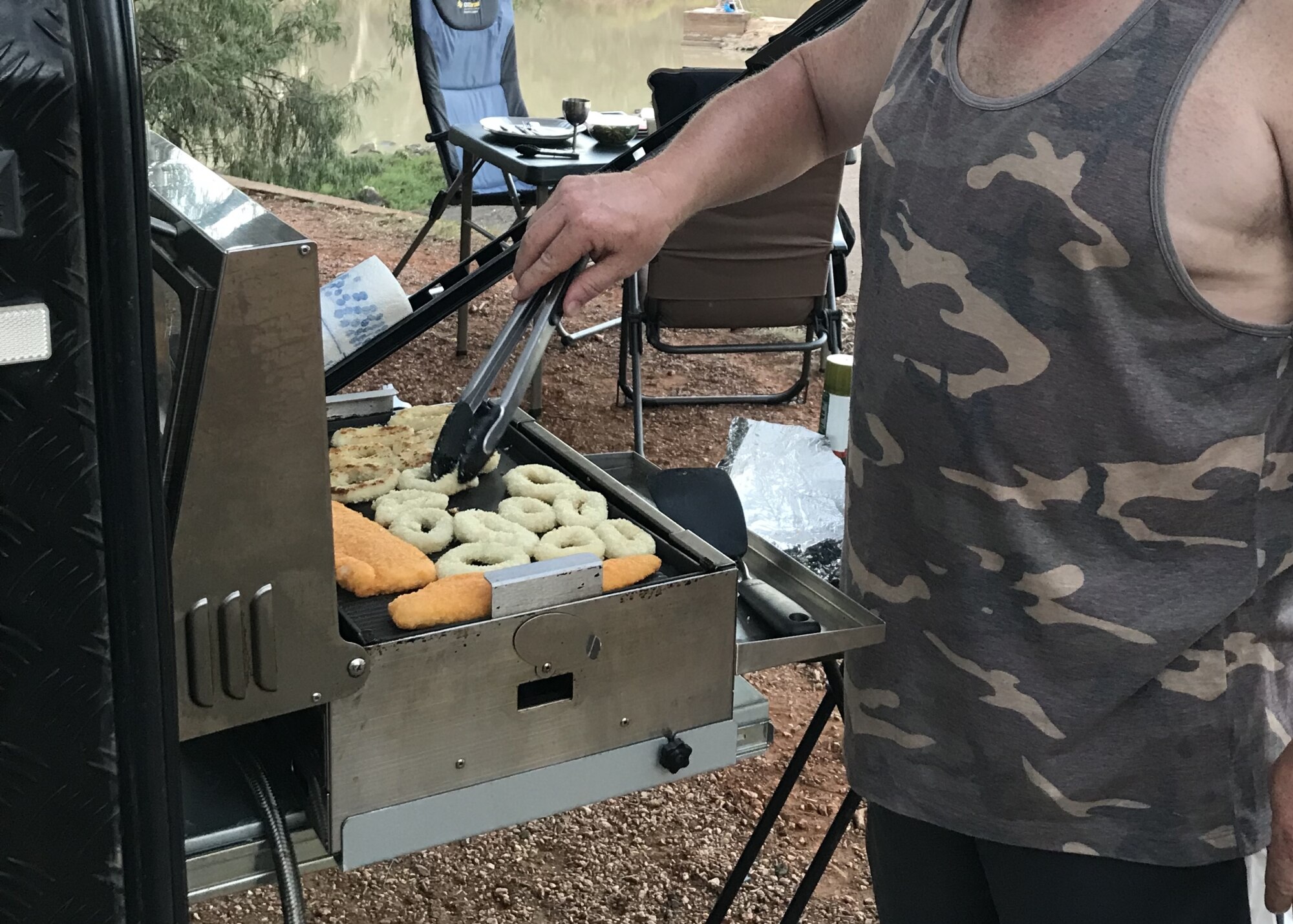 The Sizzler Deluxe Marine BBQ has a domed lid, allowing for cooking large items such as a roast. It comes with a BBQ plate, but can also be used as an oven by removing the plate. We chose the Sizzler because of its external slimline design. Unlike competitive brands, it fits comfortably in most tunnel boots. We purchased the optional slide, so it is permanently mounted. We mounted it length wise for space saving, but it can be swivelled once the slide is extended. The Sizzler Deluxe BBQ is perfect for us.
We purchased the following options:
Extension Swivel Slide
Utensil Tray
Cooking Rack
Baking Dish
Number 3: Inverter – for Washing Machine.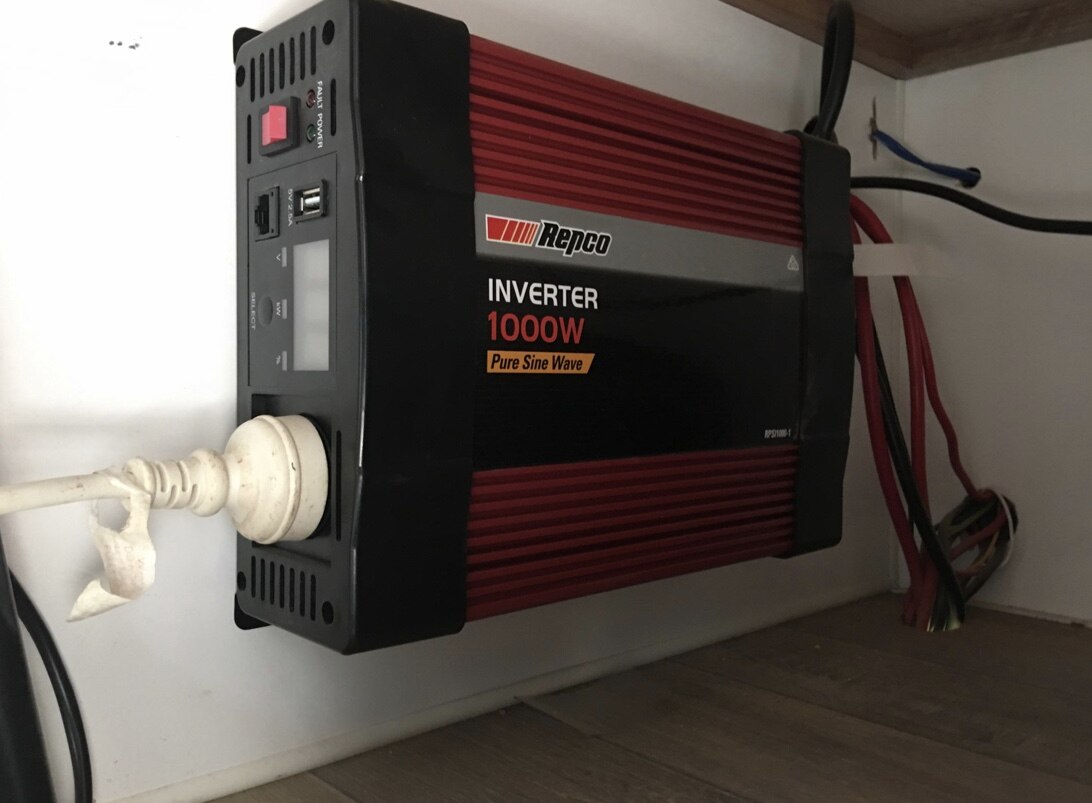 There is no way we could be on the road full time, free camping as much as we do, if we did not have the inverter installed predominantly for using the washing machine.
I love, love, love this little luxury in the bush.
The inverter could be used for other 240 appliances, but we have no need to use anything else. Its use for the washing machine is invaluable.
You might be wondering about excess water use for the machine while free camping. We never use water from our caravan water tanks. We can always find water, whether it is bore water, non potable water, river water or reuse our shower water. It is added to the machine via a bucket.
Number 2:
BOS Jockey Wheel. Foot Plate Option.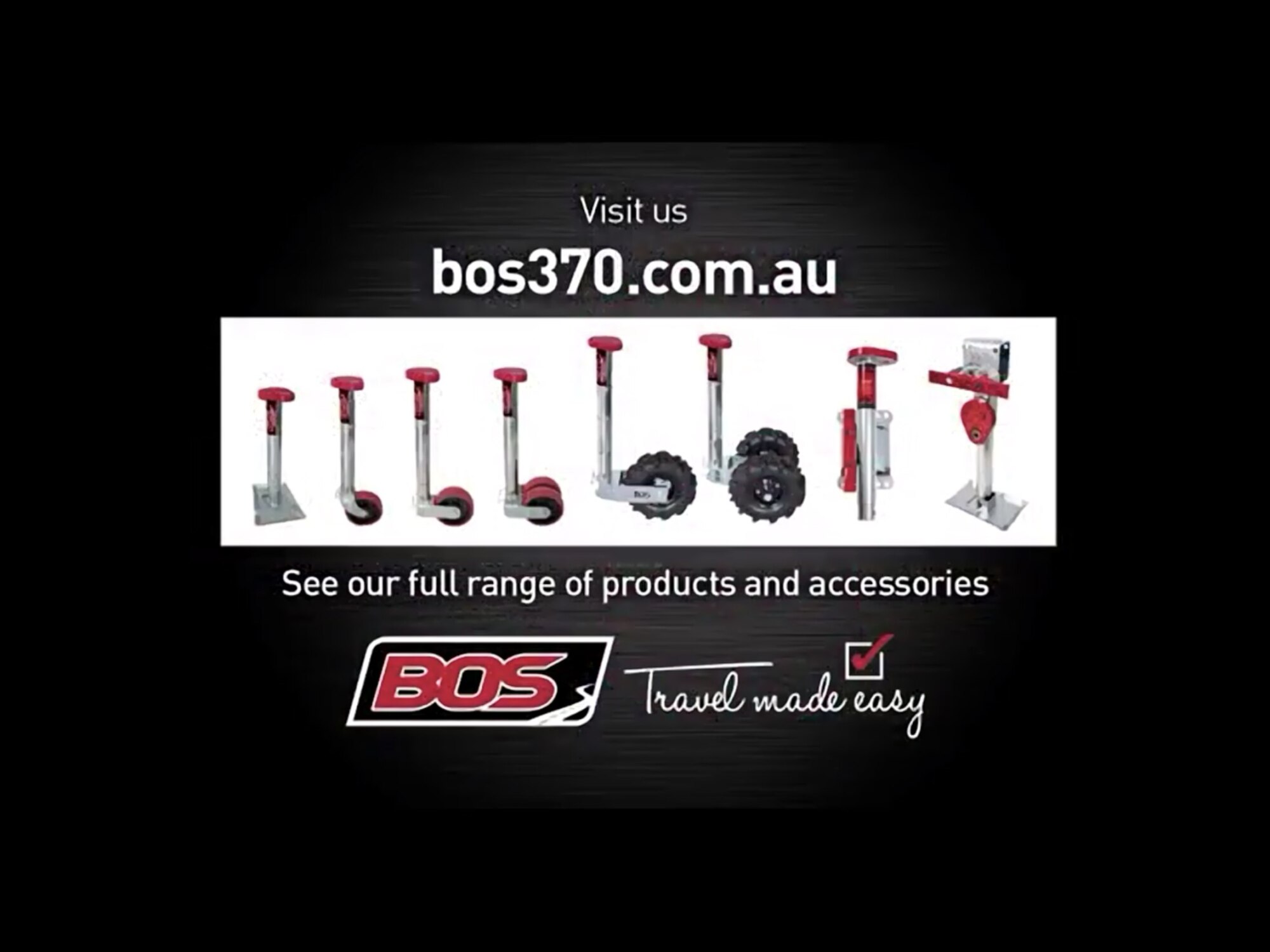 Our BOS Jockey wheel (base plate) was chosen as an alternative to the usual wind-up. Hitching up and unhitching is quick and easy with use of our Ryobi drill instead of winding by hand. We did not purchase the Jockey Wheel option and have never needed it. We chose the BOS foot plate for extra stability on any surface. The BOS was chosen over its leading competitor because hydraulic jacks are prone to leaking. BOS is mechanical, not hydraulic.
We will never use the painstaking traditional wind up, ever again!
For more Information, Pricing & Options on BOS System 
Baseplate option stays attached in transit

Choice of kits for either basic manual use, or even easier cordless drill operation

Stabilising footplate improves support and means you can park on virtually any surface

Extension section for higher vehicles

Drill-driven extension bar option for caravan stabilising legs

3 ribs means you have plenty of options when setting your height
Number 1: Easyburn Flat Pack Firepit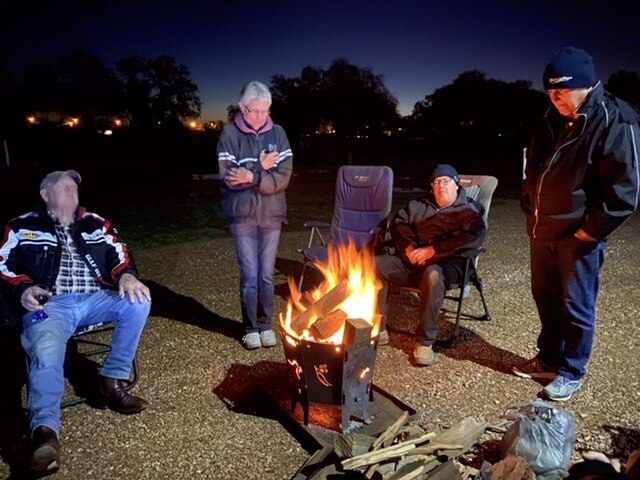 We love to have a fire, but have found many places only allow a fire raised off the ground. There are lots of other different brands and styles on the market that did not suit our needs. We wanted a flat pack, easy to assemble and light weight.
We also wanted a fire we can cook on. Easyburn ticked all those boxes.
The Easyburn is the lightest we found, starting at 8kg. Recently we purchased the extension pack, converting from a hexagon to an octagon.
There is no doubt that the Easyburn Fire Pit is our absolute favourite item for our caravan lifestyle!
Deciding what to pack when preparing for a trip around Australia, or full time traveling, is not easy. We hope our experience will help you. These 5 items might be products you had not even given thought to, but they certainly make our time on the road easier.
We have also written Blogs on our Favourite Gadgets and Caravan Mods.